It's that time of year again! While everyone else was getting ready to celebrate the start of the holiday season we were been busy getting ready for our annual client appreciation party.
Each year, just before Thanksgiving, we gather together with past clients and friends to say thank you and show our appreciation for those who continue to call on us for their home remodeling needs and recommend us to their friends and family.
This year, we were thrilled to host our event at the American College of the Building Arts. Their courtyard provided the perfect setting for our evening. We even wrangled a few student volunteers to offer tours of the college to our guests, which really gave some great insight into the value of the programs offered by the College and how important those skills are to our community – especially here in Charleston!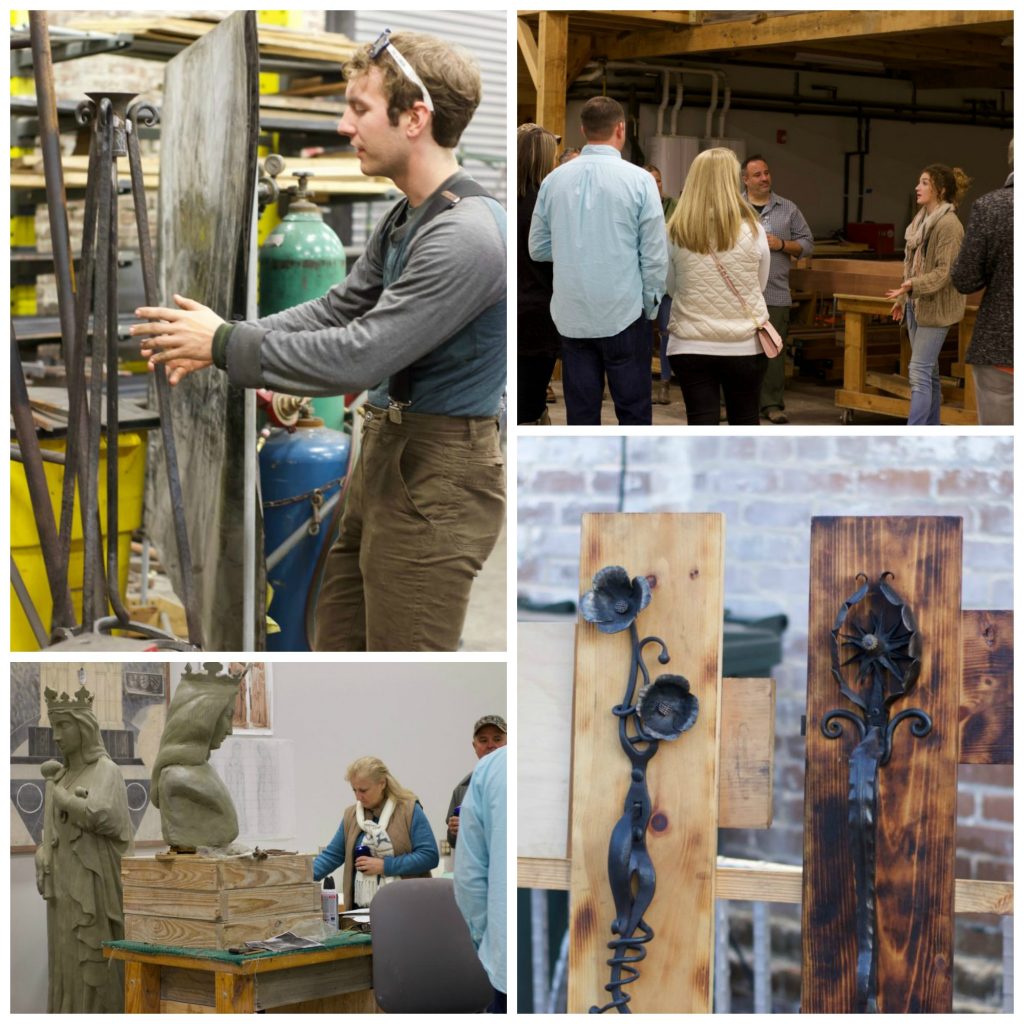 Our entertainment for the evening was provided by local band, Salt Water Renegades. They kept our toes tapping while we dined on the delicious food, courtesy of Harvest Catering. They served up a great spread this year – everything from steamed oysters to BBQ chicken flatbread and sausage gumbo with grilled pimento cheese sandwiches. We even had a few fresh crabs make their way to the table!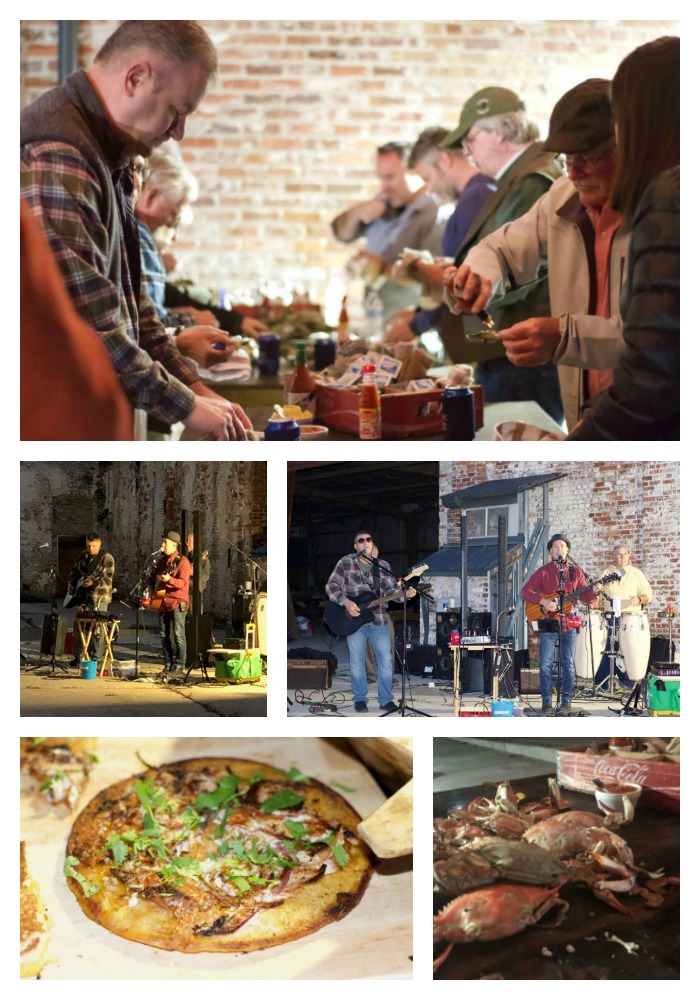 As always, we enjoyed a wonderful evening of catching up with some of the wonderful people we've had the opportunity to work with over the years. We hope everyone has as much fun as we did!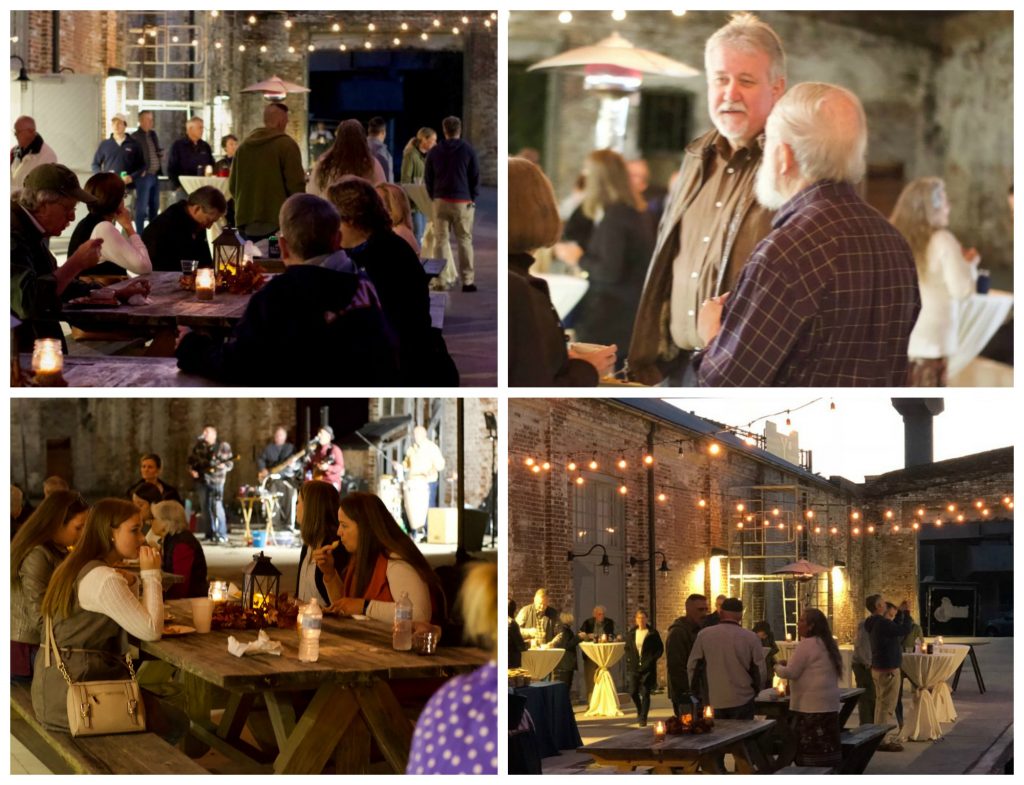 Classic Remodeling was recently recognized as a customer satisfaction leader in Qualified Remodeler Magazine's annual customer satisfaction report. As part of this special report, compiled in conjunction with GuildQuality, 60 of GuildQuality's highest-scoring remodelers are profiled. These sixty firms were selected from a pool of over 15,000 GuildQuality members across the nation for excellence in providing customer service.
Classic is honored by this distinction and has always been committed to delivering the highest quality craftsmanship and customer service. We're thrilled to have a "likely to recommend" score of 97% for 2017 and a 96% overall recommendation rate.
Measuring Customer Satisfaction
Qualified Remodeler's annual report highlights areas of importance for consumers regarding their recent remodeling projects. The data was collected by GuildQuality and represents more than 100,000 consumer surveys.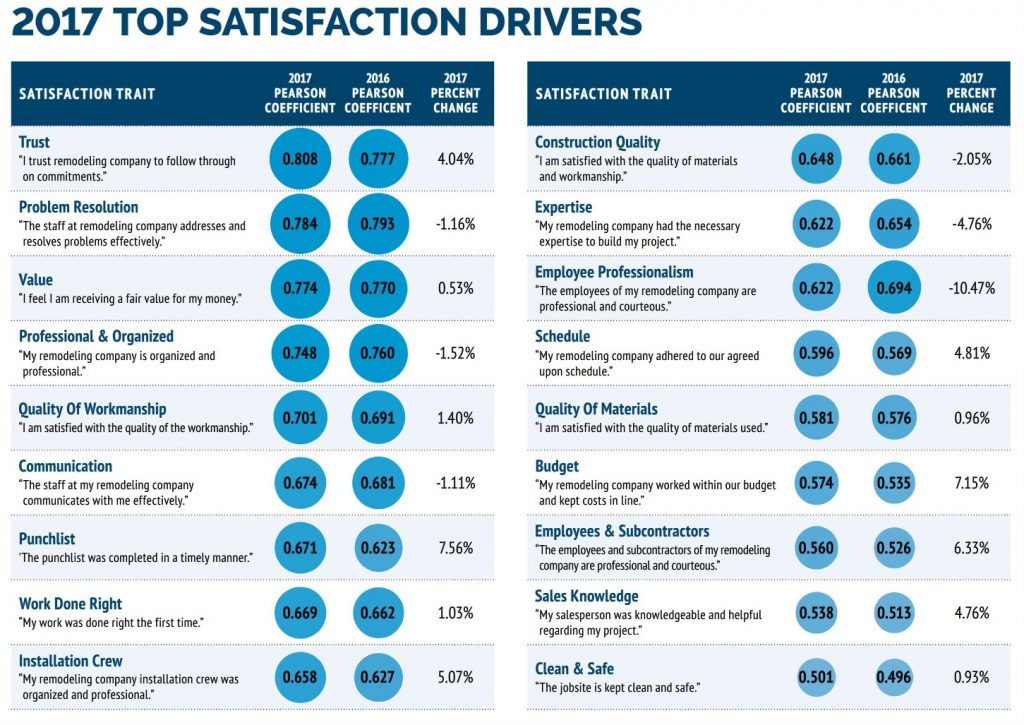 As you can see above, homeowners have indicated that the three most important areas for determining client satisfaction are:
1. Trust
2. Problem Resolution
3. Value
Building trust is not an easy task. Remodelers need to establish their trustworthiness at the very first meeting with a potential client, long before we deliver a finished product. So, how do we do it?
We have always felt that clear communication is the cornerstone to building a trusting relationship with our clients. It is also the key to problem resolution on a job. We believe in setting clear expectations with clients at the beginning of our working relationship. We discuss everything from budget and schedule to the construction process, timelines for decisions on selections, and change order policy. Internal communication among team members is also essential. Our project craftsmen meet with designers weeks before a job start to review plans and talk through the project. Just prior to the start of construction we'll do an on-site walk through. Our process during construction includes several regular check-ins with clients to review progress and discuss any questions that may arise.
At the end of each project we use GuildQuality to survey our clients. These surveys provide valuable insight into our customers' experiences. Internally, it allows us to identify areas where we excel, as well as areas where we need to make some adjustments. As a GuildQuality member since 2003, we are fortunate to have 15 years worth of survey responses and testimonials from past clients. That feedback is in an invaluable resource to potential clients as we work to establish their trust in our firm.
Maintaining Trust Through Challenging Projects
Each project is different and presents a unique set of challenges. Qualified Remodeler asked us to describe our most challenging project type and how we alter our approach to those types of projects to maintain customer satisfaction. Our dedication to customer satisfaction and building trust shows in our response:
"Whole house renovations are sometimes a little more trying for the customer – with larger budgets and longer construction times, we tend to find the clients' stress levels go up as the job goes along. In addition to trying to keep those lines of communication open with our staff, we also use GuildQuality to survey these larger projects more frequently throughout the job. We know that sometimes clients will share information with a 3rd party that they may not necessarily feel comfortable sharing with us directly. By surveying at key points throughout the job we can hopefully get a better gauge of how the client is feeling, giving us an opportunity to identify any areas we need to address before the end of the project, to make sure we wrap things up on a positive note."
We know that when you decide to remodel your home, you want to work with a contractor that you trust. That's why we are continuously working to refine our processes, identify areas for improvement and continue to capitalize on the things we do best. GuildQuality surveys are an important part of that process for us and we thank all of our clients who have replied to GuildQuality surveys in the past. It is through your feedback that we're able to continue to improve and remain a leader in our industry.
Kitchens are one of our most requested projects, and with good reason.  Homeowners spend a lot of time in their kitchens, making functionality and design equally important. In addition, kitchen remodels continue to offer a good return on investment. According to the 2018 Cost vs Value report, produced by Remodeling Magazine, a major kitchen remodel will recoup about 87% of its cost in resale value. So we thought we'd share some of the most popular kitchen design trends, and show you how we've implemented them in some of our recent projects.
Open Spaces
The open concept floor plan continues to be extremely popular among homeowners. In their 2018 Kitchen Trends Study, Houzz reported that 49% of homeowners are choosing to open up the kitchen to other spaces in the home or making kitchens more open to outdoor spaces. The open space allows for more interaction and easier entertaining. This is one kitchen trend that is probably here to stay.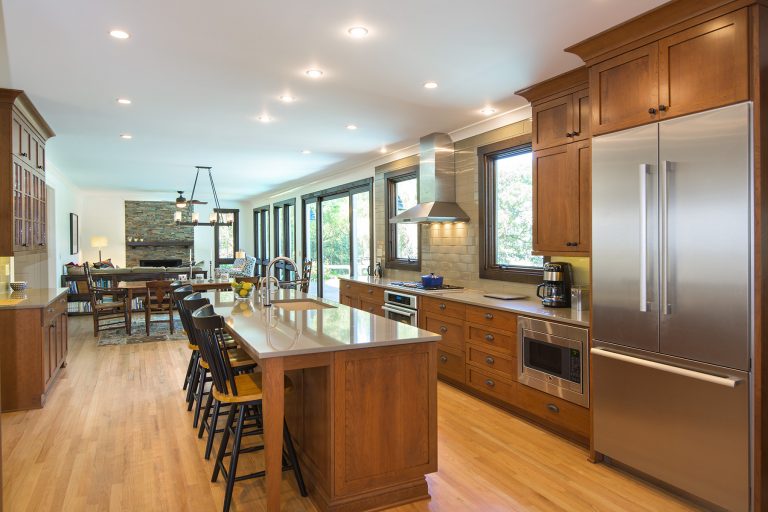 Clear the Clutter
Homeowners have indicated that keeping kitchen surfaces clear of clutter is a huge priority. Trash pull outs, drawer organizers, abundant cabinet storage and wine/bar cabinets have become increasingly popular.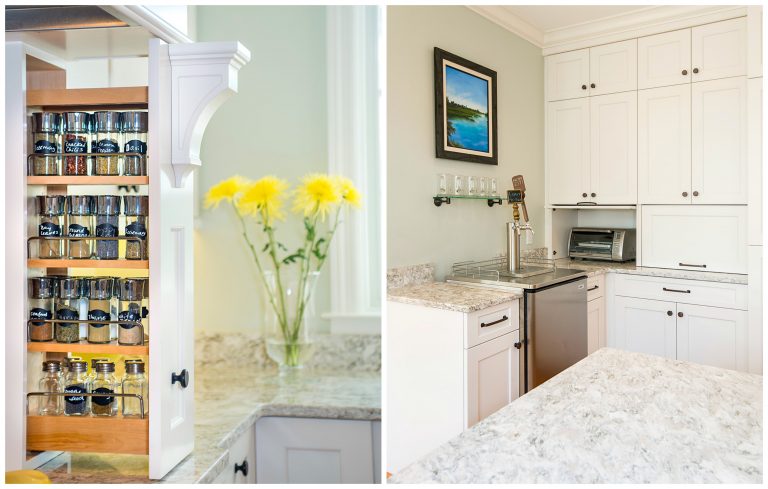 Countertops
Quartz countertops have eclipsed granite countertops in popularity. This may be due, in large part, to the fact that quartz is a lower-maintenance and more durable stone. Because quartz isn't porous, these countertops are stain resistant and don't require sealing each year, like granite does. There are a variety of available colors and patterns available, many which mimic the look of natural stone.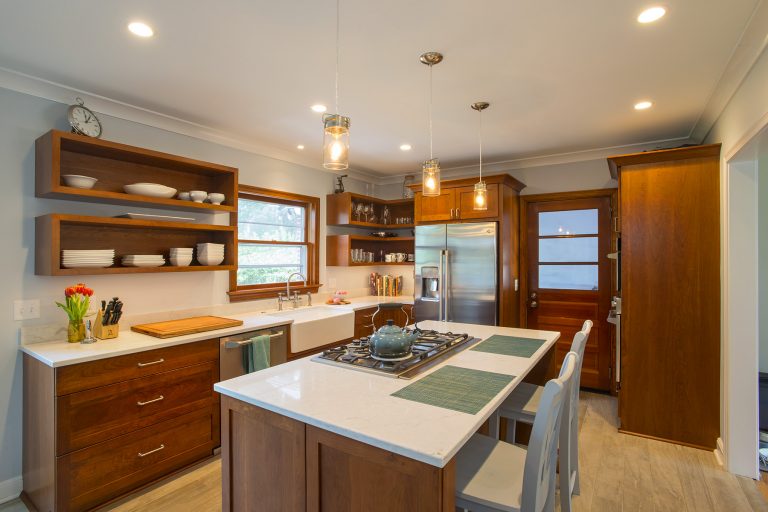 Backsplash Tile
Plain white subway tile is taking a backseat to more stylish backsplash designs. The backsplash has become an area where homeowners can get a little creative and have some fun with colorful designs and bold patterns. As Classic's General Manager, Kim Williams, notes, a backsplash "gives homeowners an opportunity to be creative and express their personal style. Think of them as an accessory – like adding jewelry to an outfit."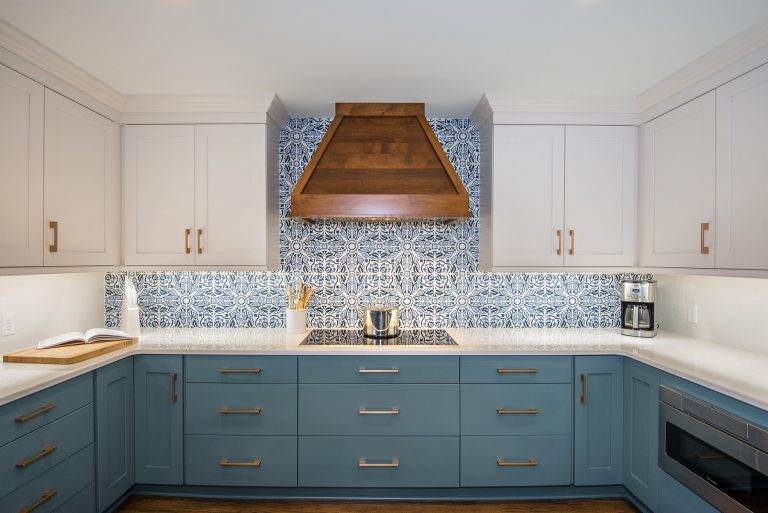 To see more Classic kitchens, check out our online portfolio. And if you'd like to learn more about some of the popular kitchen design trends for this year, check out the results of Houzz's kitchen survey.
Want to know what we've been up to? Check out the latest issues of Charleston Home + Design magazine and Charleston Living Magazine! Classic Remodeling kitchens were recently featured in both publications.
The Charleston Home + Design feature showcases a West Ashley home where we demolished an outdated, unused enclosed porch to make room for the new kitchen addition, and updated the living/dining areas and master bath. This new space has a more modern feel and is perfect for doing lots of entertaining!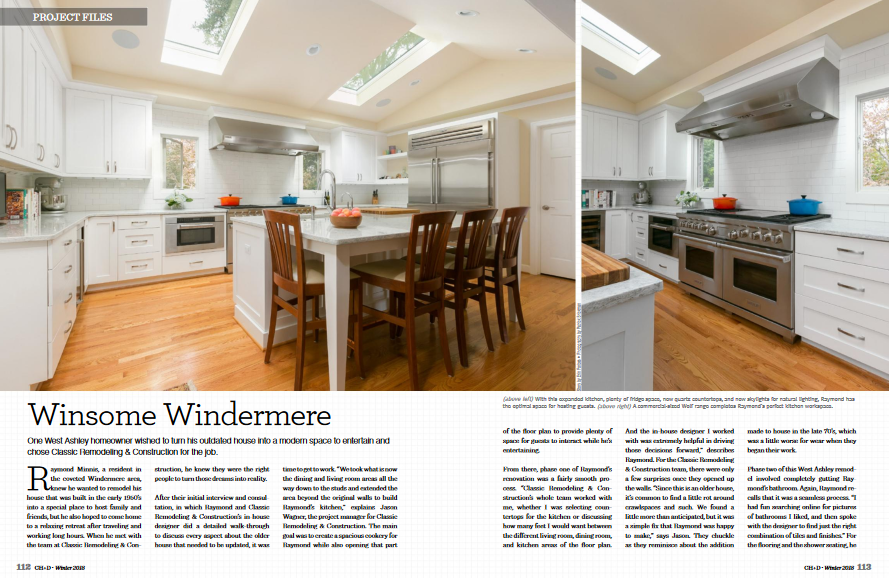 In Charleston Living we feature another West Ashley project where the owners wanted to update the kitchen in their 1957 home, but wanted to retain the character and charm of the space. We accomplished that by keeping a wood cabinet with the same feel as the originals, but with a more modern design.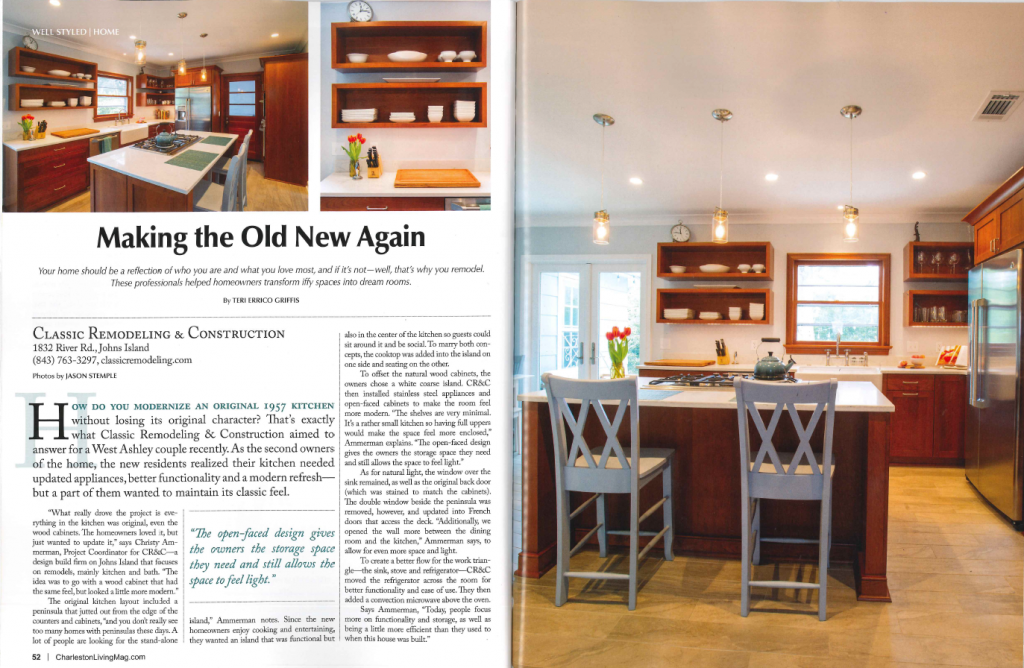 The full articles are available in the current issues of Charleston Home+Design and Charleston Living Magazine. For more photos of these Classic Remodeling kitchens and other projects, you can visit our online portfolio or check us out on Houzz.
Before we dive into Thanksgiving celebrations with friends and family, the Classic family likes to kick-off the season by setting aside an evening to give thanks to our clients who have supported us all these years. So on Saturday, November 18 we invited many of our past and present clients to join us at McLeod Plantation for our annual client appreciation party.
The weather couldn't have been more beautiful – a nice fall-like evening with temperatures in the mid 60s – as many of our guests enjoyed a tour of McLeod, offered by the staff of Charleston County Parks & Recreation Commission.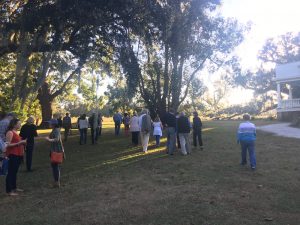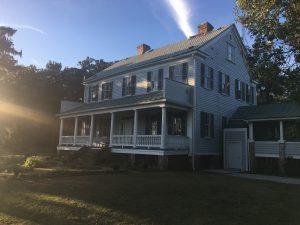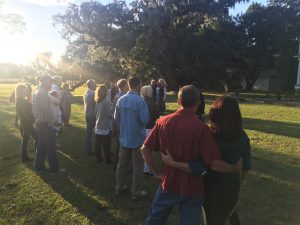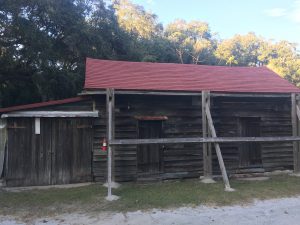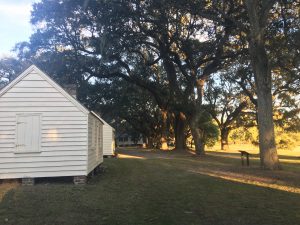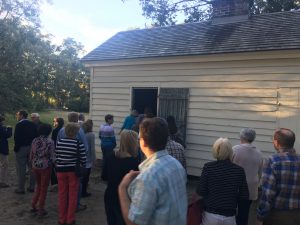 Once the tours concluded, guests made their way across the street to the Pavilion, where we were waiting with food, music and drinks – ready to have a good time!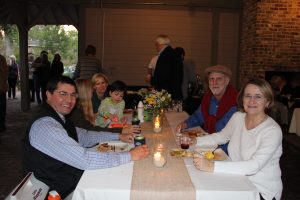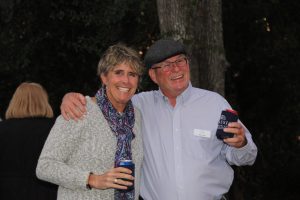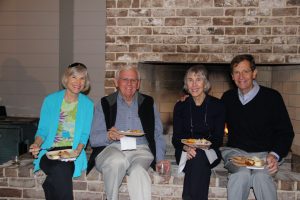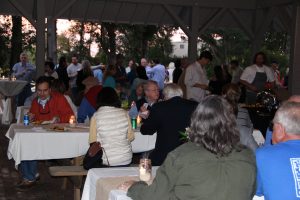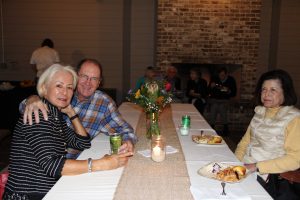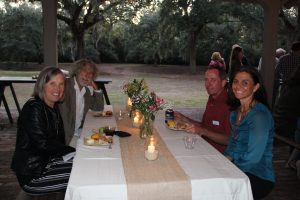 Our delicious spread, which included oysters, chicken and sausage jambalaya, cornbread, and deviled eggs was provided by Harvest Catering, while music by Mark Jackson entertained us throughout the evening.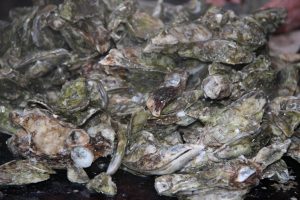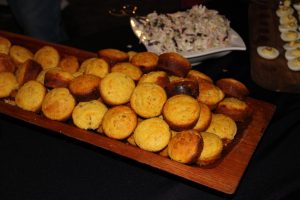 Thanks to all of our clients who were able to join us for the evening. We hope you had as much fun as we did! And thanks, as always, for choosing us for your home remodeling needs. We look forward to seeing everyone next year!
We're excited to announce the launch of our new website! The site has a whole new look, hopefully making it easier to get to the information you need as you vet remodelers for your next project.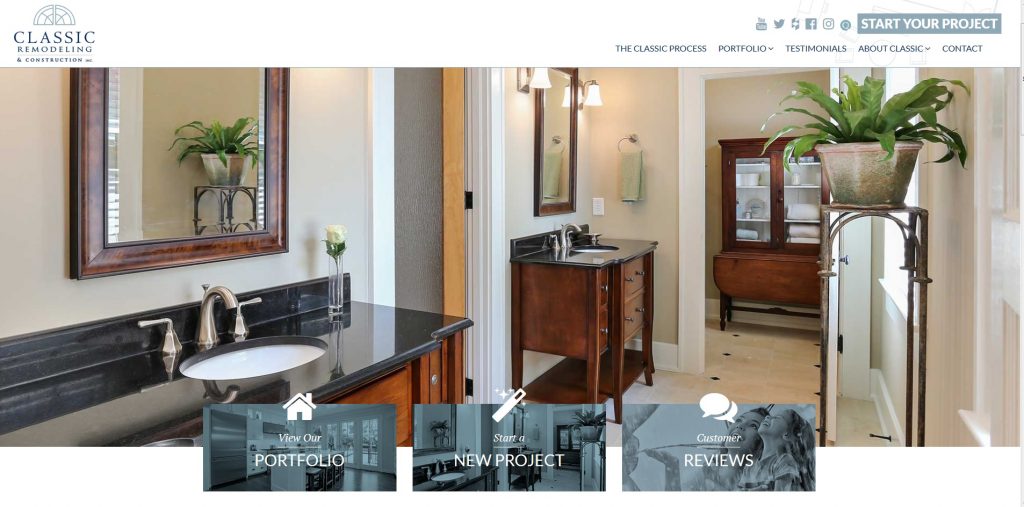 The goal for our new site was to make it much more user friendly – especially on mobile devices. We wanted to make it easier for you to get information about who we are and what we do,  see examples of our work, and contact us to start your project. With that goal in mind, you'll find multiple ways to access our portfolio and past customer reviews, a detailed breakdown of our process highlighting what to expect during each phase of the project, and no matter what page you are on within the site you'll have a contact form at your fingertips.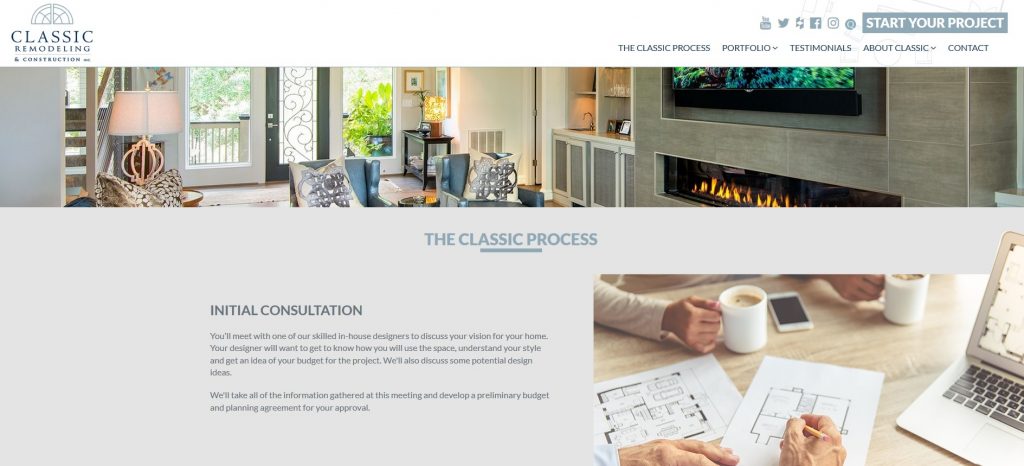 And finally, for past clients you have an easy way of contacting us should any warranty work come up. There is a contact form on every page of the site where you can select "existing project" for any warranty requests. This goes directly to our staff who can log your request.

We hope you enjoy the new site and find that it meets your needs as you search for a professional remodeler for your next project!
On Saturday, November 12, we once again had the opportunity to enjoy an evening of great food, music and company as we hosted our 6th annual Client Appreciation Party.
Trying out a new venue, we came together at the James Island County Park for a fun-filled evening as we caught up with some of our past clients and got to know some of our current clients a little better.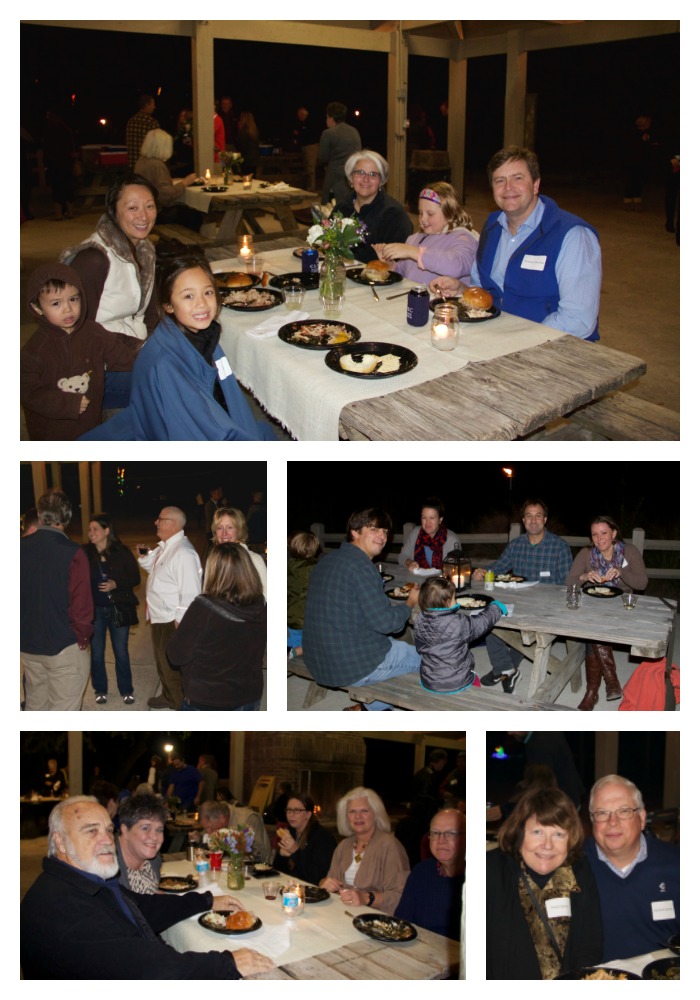 The weather was magnificent and cooler temperatures made it a perfect night for enjoying a little fireside chat while we enjoyed live music, courtesy of MarkShuler.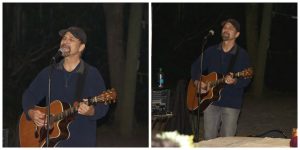 The menu did not disappoint either. Special thanks goes out to Chad Shores and his crew at Finz Bar who provided all of the food for the evening, which included a whole hog (which he smoked for 24 hours and boy was it delicious!), cole slaw, baked beans and collard greens. And of course, what's a Classic party without some local oysters.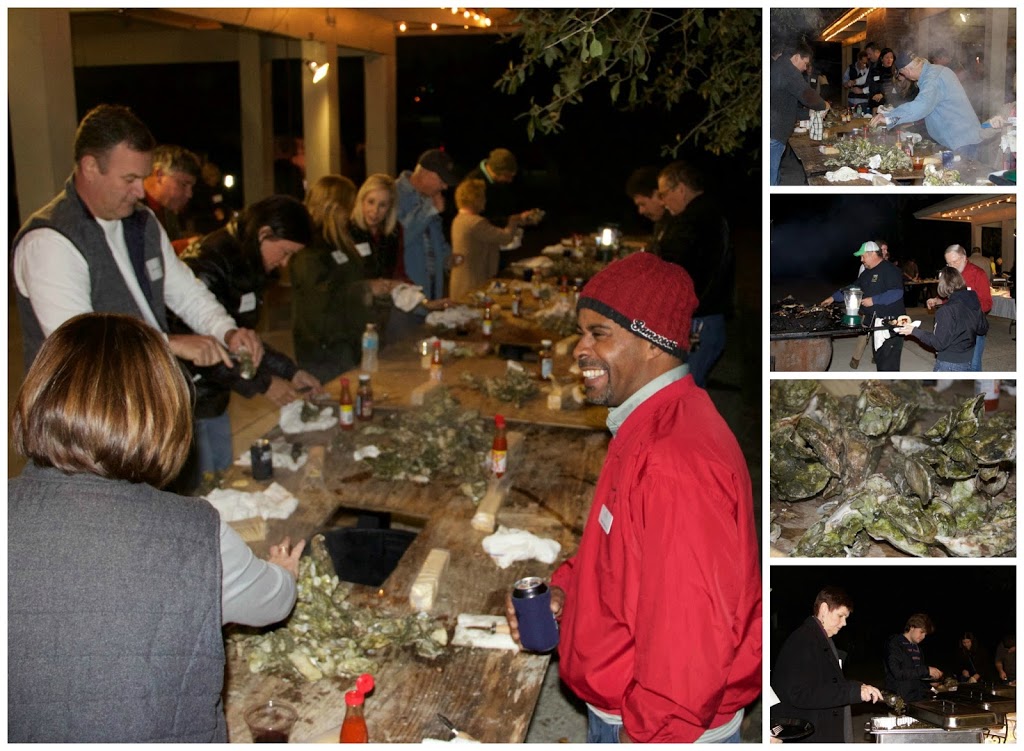 Thanks to everyone who was able to join us this year. We hope you had as much fun as we did and we can't wait to do it again next year!
Until then…Happy Holidays!