February 18 is National Drink Wine Day! In honor of the day, we've got some wine storage tips to help you keep your wines safe until you are ready to drink them. In addition, we've got a couple of wine storage options to consider if you are planning a home remodel.
Keeping Your Wine Fresh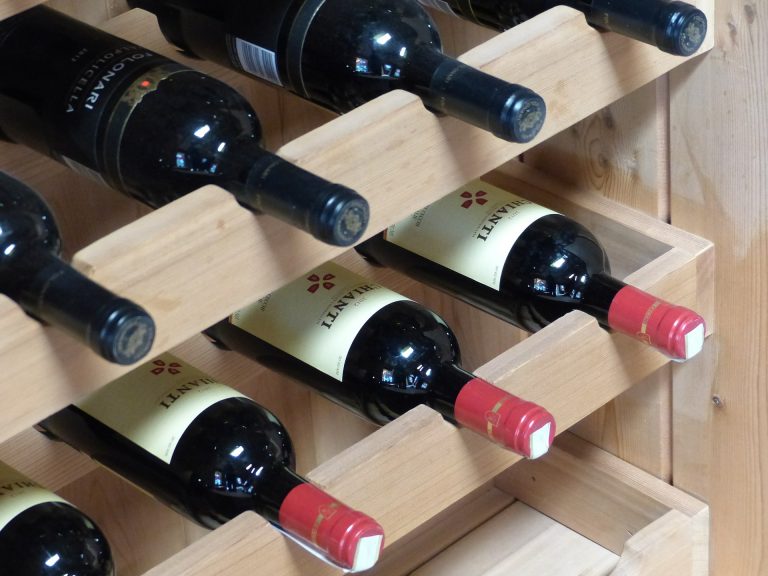 Optimal Temperature
First, what is the optimal way to keep your wine "safe" until you are ready to crack open a bottle? It's important to keep your wine at an optimal temperature! According to Wine Spectator, "the ideal temperature range is between 45 degrees Fahrenheit and 65 degrees Fahrenheit." A few degrees of variation isn't generally much of an issue, as long as you open the bottles within a few years of their release. However, they also caution that "temperatures over 70 degrees Fahrenheit will age a wine more quickly than desirable" and may result in flat aromas and flavors.
On the cooler side of the spectrum, if you plan to store wine for longer than a couple of months, your household refrigerator is not ideal. Safe temperatures for perishable foods fall well below the 45 degree threshold. Colder temperatures can dry out corks, allowing air into the bottle and damaging the wine.
Consistency is Key
Most importantly, avoid rapid or frequent swings in temperature. Major fluctuations in temperature can not only damage the bottle, affecting the cork's seal, but it can also affect the flavor of the wine.
Go Horizontal
The cork plays an important role in keeping your wine in good drinking condition. The goal is to keep the cork moist during storage. In addition to monitoring the temperature where your wine is stored, you also want to store it horizontally instead of vertically. The horizontal position keeps the wine against the cork which also helps keep it from drying out.
For additional info on these tips and more, check out Wine Spectator's article 7 Wine-Storage Basics You Need to Know.
Wine Storage Options
If you are a wine drinker and you want to incorporate wine storage into your home, there are several options. The right one for you boils down to personal preference.
Stand-Alone Wine Rack
Sometimes a stand-alone wine rack is the right way to go. Wall-mounted options are great for taking advantage of vertical space. Or a furniture-style piece can be the perfect addition to your room. Just be sure you don't store your wine in an area where it will be exposed to direct sunlight. Too much light (and heat) can affect the flavor of your wine.
Built-in Wine Storage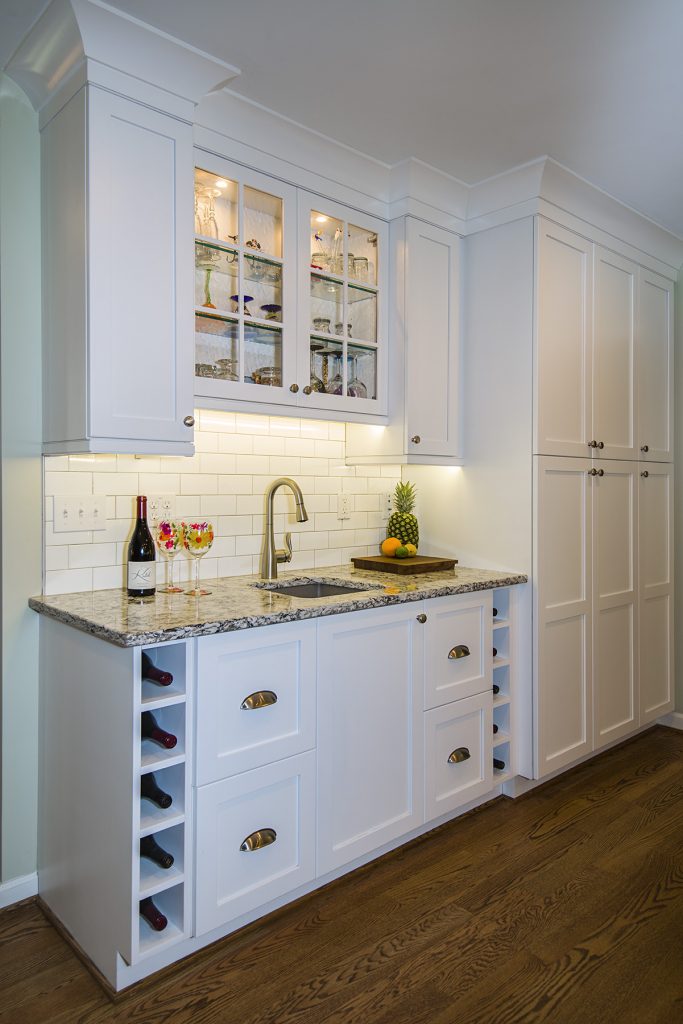 Built-in wine storage can help you make efficient use of your space. These "wine cubbies" offer the perfect protection from direct light and can be incorporated into an island, bar, or kitchen cabinet area. Just be sure they aren't located next to the refrigerator or stove, to protect it from vibrations and heat, both of which are enemies of good wine.
Wine Coolers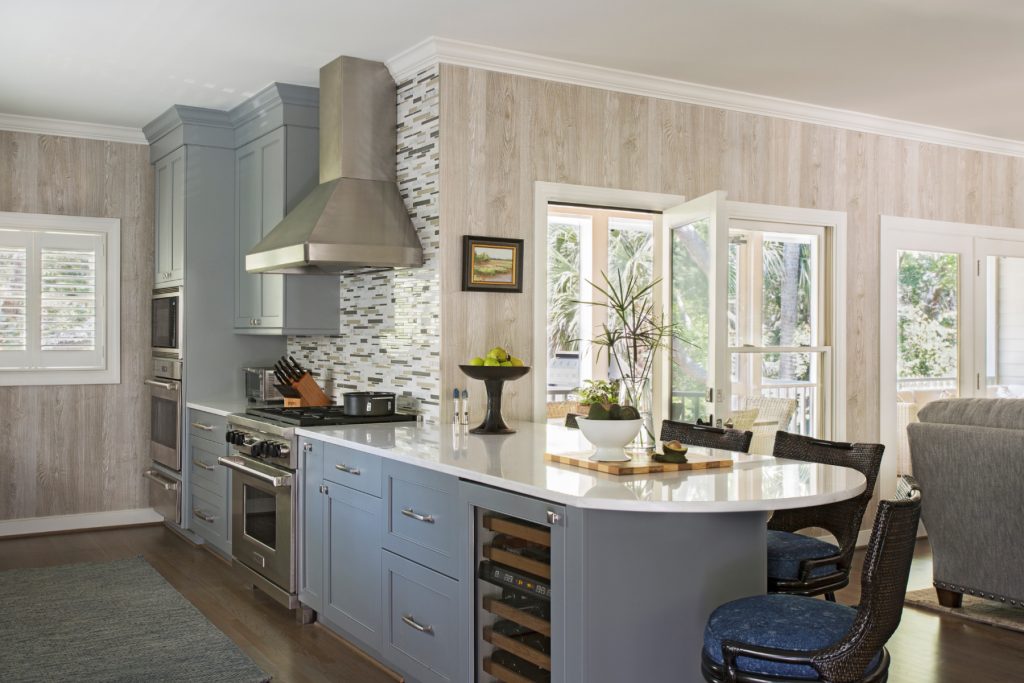 Many people opt to include a wine cooler in their kitchen remodel. The type and size will depend on your space and personal preference. Most people opt for a single-zone refrigeration cooler. These are perfect for those who prefer to drink one type of wine. They are also ideal if you have budget or space concerns.
Whatever your preference – red or white, built-in or cooler – if you are a wine lover take a minute today to enjoy National Drink Wine Day! Cheers!