A small bathroom doesn't have to feel small. In many cases, a simple remodel of the space can help make your cramped bathroom feel a little more spacious. Here are a few ideas to consider:
1. Remove the tub
Bathtubs take up a lot of space. If you aren't a bath-taker, consider removing the tub altogether.
2. Stick to light/neutral colors
White or light-colored walls, floors, and cabinets will reflect light instead of absorbing it. Non-colors will naturally recede and make your space look larger. Not only that it helps to create a more seamless and cohesive look
3. Let in the natural light
If you have the opportunity, look at adding larger windows or maybe even skylights. Smaller spaces tend to feel darker. By increasing the natural light your room will feel bigger and brighter.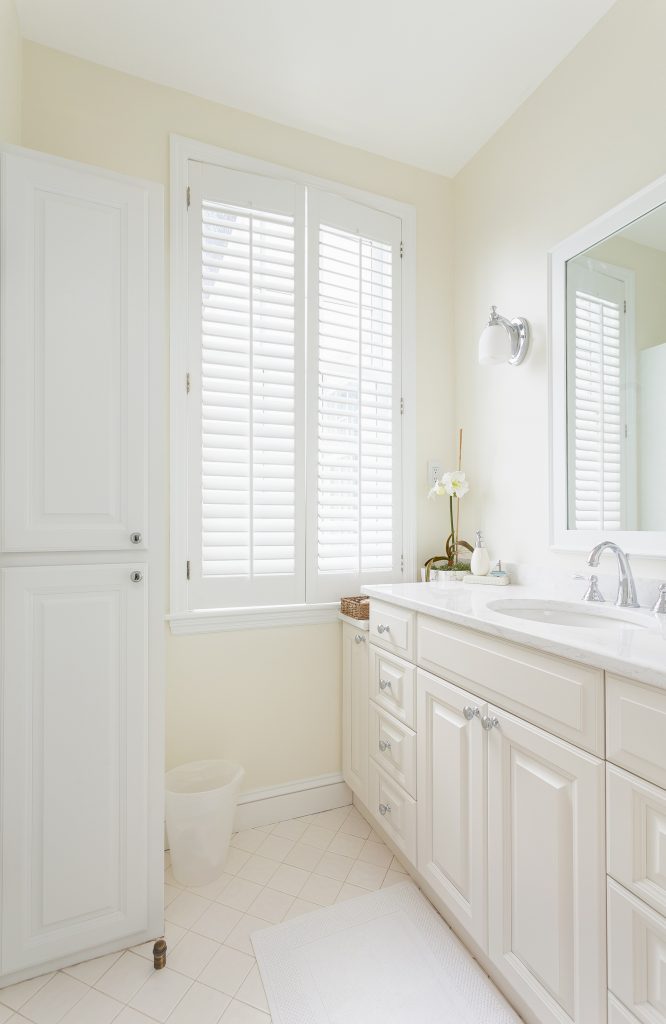 4. Opt for open shelving
Open shelving is a great way to provide storage without needing to install large shelving units or cabinets that might feel too heavy for the room. The open shelves help the walls look farther apart than they actually are and give some depth to the space.
5. Keep floors clear
Utilize things like floating vanities, cabinets and toilets that can be attached to the wall to create an unbroken line of flooring that gives the illusion of more space.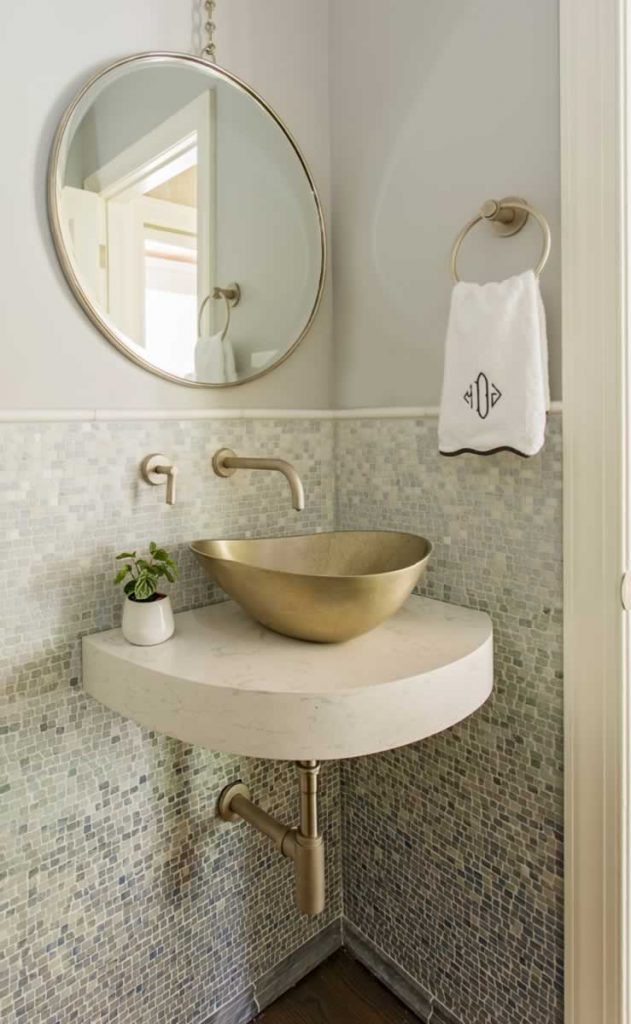 6. Embrace negative space
Don't feel like you need fill every inch of space. if you can stow bottles that may sit on a vanity or move a laundry basket into an adjacent room, do it! Open areas and clean surfaces will help make the room feel less full/more open.
7. Add a big mirror
Oversized mirrors are not only dramatic but the reflective properties can also make it feel like you've doubled the size of your room.
8. Install a frameless glass shower door
By eliminating the frame around the shower door it essentially makes the entire glass panel disappear in the space.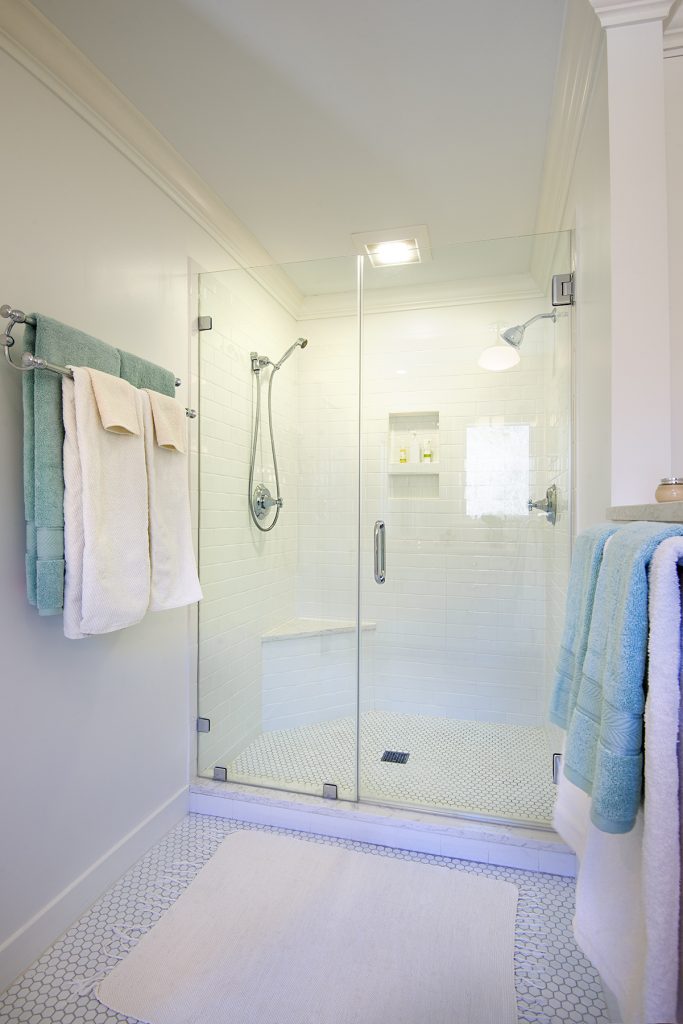 9. Don't mix and match materials
Keeping finishes similar throughout the space, instead of mixing materials helps prevent the space from looking chaotic and cluttered. It's much more pleasing to the eye and feels cleaner.
With some thoughtful design and careful material selection, your small bathroom can feel much bigger than it is!