Classic Remodeling & Construction was awarded a "Best of Houzz" award for Design,  on Houzz®, the leading platform for home remodeling and design. The annual people's choice award recognizes professionals among the Houzz community who stand out in both talent and customer service. Classic was chosen by the millions of homeowners that comprise the Houzz community from among more than 3 million active home building, remodeling and design industry professionals.
Best of Houzz awards are given annually, in three categories: Design, Customer Service and Photography. Design awards honor professionals whose work was the most popular among the Houzz community. Customer Service honors are based on several factors, including a pro's overall rating on Houzz and client reviews submitted in 2022. Architecture and interior design photographers whose images were most popular are recognized with the Photography award.
"Best of Houzz 2023" badges appear on winners' profiles as a sign of their commitment to excellence. These badges help the more than 65 million homeowners and home design enthusiasts on Houzz to identify popular and top-rated home professionals for their projects.
We're excited to receive this recognition again this year. This is our 8th Best of Design award and our 15th total Best of Houzz win, across both the design and customer service categories. This award is a symbol of the work that our entire team puts in each day, in an effort to produce the best designs and remodeling experience for our clients.
 "We are thrilled to highlight incredibly talented and customer-driven pros from the Houzz community through the Best of Houzz awards," said Liza Hausman, vice president of Industry Marketing for Houzz. "At Houzz, we strive to support professionals from building their brands and attracting clients, to managing their business efficiently and profitably, and collaborating with clients. The Best of Houzz awards provide a distinctive mark of credibility for homeowners looking for pros on Houzz. We congratulate all the winners for everything they've accomplished in 2022 and look forward to seeing their work and positive reviews in the year ahead."
You can see our work as well as client reviews by visiting our Houzz Profile.
 What is  Houzz
Houzz is the leading platform for home remodeling and design, providing an all-in-one software solution for industry professionals and tools for homeowners to update their homes from start to finish. Using Houzz, people can find ideas and inspiration, hire professionals, and shop for products. Houzz Pro (houzz.com/pro) provides home industry professionals with a business management and marketing SaaS solution that helps them to win projects, collaborate with clients and teams, and run their business efficiently and profitably. The Houzz community is made up of millions of homeowners, home design enthusiasts and home improvement professionals around the world. Houzz is available on the web and as a top-rated mobile app. For more information, visit houzz.com. Houzz is a registered trademark of Houzz Inc. worldwide.
Kitchens are one of our most requested projects, and with good reason.  Homeowners spend a lot of time in their kitchens, making functionality and design equally important. In addition, kitchen remodels continue to offer a good return on investment. According to the 2018 Cost vs Value report, produced by Remodeling Magazine, a major kitchen remodel will recoup about 87% of its cost in resale value. So we thought we'd share some of the most popular kitchen design trends, and show you how we've implemented them in some of our recent projects.
Open Spaces
The open concept floor plan continues to be extremely popular among homeowners. In their 2018 Kitchen Trends Study, Houzz reported that 49% of homeowners are choosing to open up the kitchen to other spaces in the home or making kitchens more open to outdoor spaces. The open space allows for more interaction and easier entertaining. This is one kitchen trend that is probably here to stay.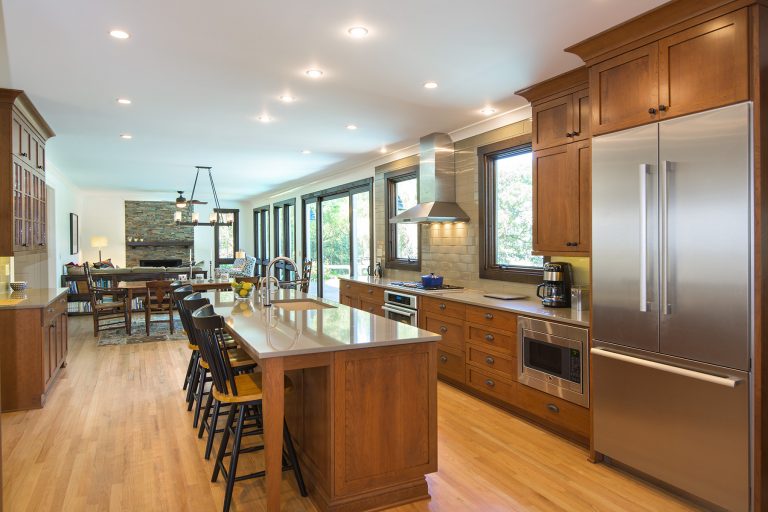 Clear the Clutter
Homeowners have indicated that keeping kitchen surfaces clear of clutter is a huge priority. Trash pull outs, drawer organizers, abundant cabinet storage and wine/bar cabinets have become increasingly popular.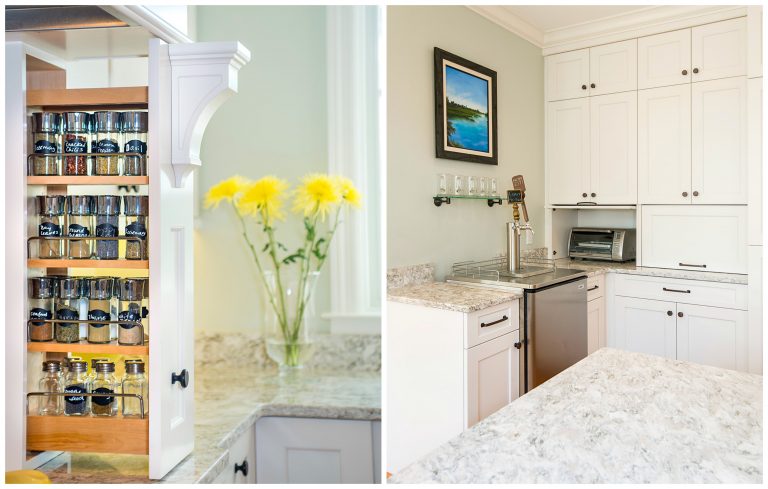 Countertops
Quartz countertops have eclipsed granite countertops in popularity. This may be due, in large part, to the fact that quartz is a lower-maintenance and more durable stone. Because quartz isn't porous, these countertops are stain resistant and don't require sealing each year, like granite does. There are a variety of available colors and patterns available, many which mimic the look of natural stone.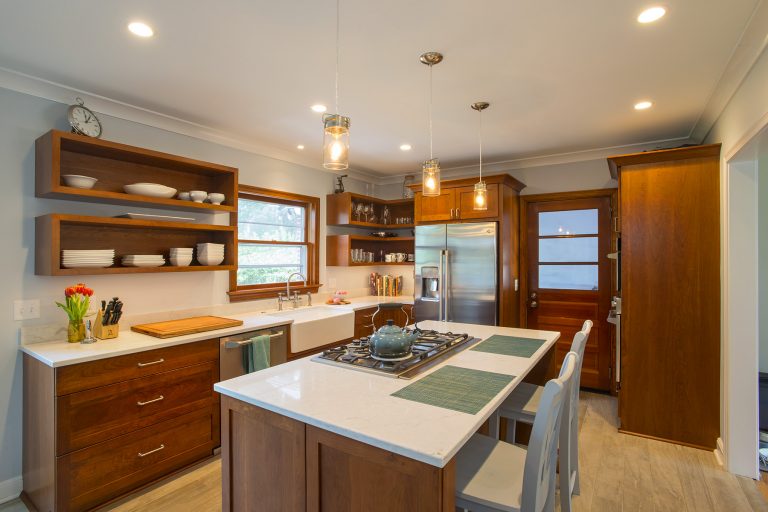 Backsplash Tile
Plain white subway tile is taking a backseat to more stylish backsplash designs. The backsplash has become an area where homeowners can get a little creative and have some fun with colorful designs and bold patterns. As Classic's General Manager, Kim Williams, notes, a backsplash "gives homeowners an opportunity to be creative and express their personal style. Think of them as an accessory – like adding jewelry to an outfit."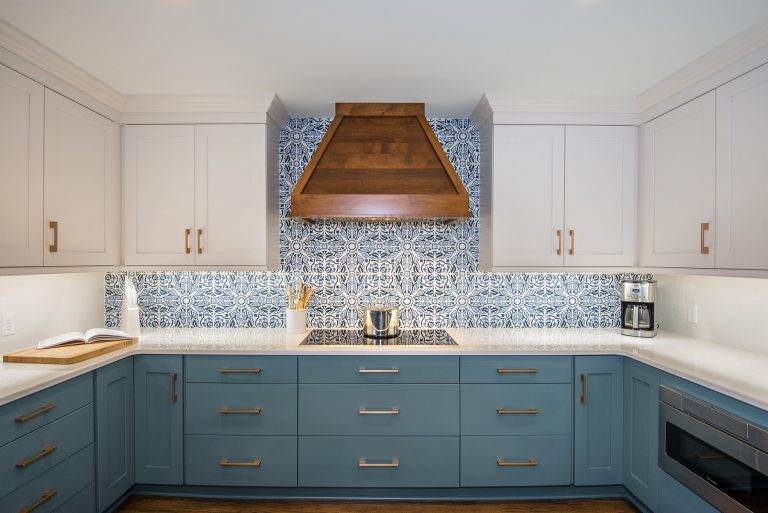 To see more Classic kitchens, check out our online portfolio. And if you'd like to learn more about some of the popular kitchen design trends for this year, check out the results of Houzz's kitchen survey.
We are thrilled to announce that we have once again been awarded Best Of Houzz for Design and Customer Satisfaction by Houzz.
The Best Of Houzz award is given in two categories: Design and Customer Satisfaction. Design award winners' work was the most popular among the more than 40 million monthly users on Houzz. Customer Satisfaction honors are determined by a variety of factors, including the number and quality of client reviews a professional received in 2017.  This is our 4th award for Service and our 3rd award in the Design category.
We're honored to be among the "Best Of Houzz" award winners again this year!
Be sure to stop by and check out our Houzz profile and see what we've been up to!
What is Houzz?
If you are in need of inspiration or looking for advice, Houzz is a great tool! You can view project photos and save your favorites to an ideabook for future reference. You can also ask questions about specific products or design dilemmas. Houzz is a great resource when it comes to finding the best home building and design professionals in your area. Be sure to look for the "Best of Houzz" service and design winners. These companies have the confidence of other Houzz users. "Best Of Houzz" award winners will have "Best Of" badges on their profiles to make them easily recognizable.
Want to know what we've been up to? Check out the latest issues of Charleston Home + Design magazine and Charleston Living Magazine! Classic Remodeling kitchens were recently featured in both publications.
The Charleston Home + Design feature showcases a West Ashley home where we demolished an outdated, unused enclosed porch to make room for the new kitchen addition, and updated the living/dining areas and master bath. This new space has a more modern feel and is perfect for doing lots of entertaining!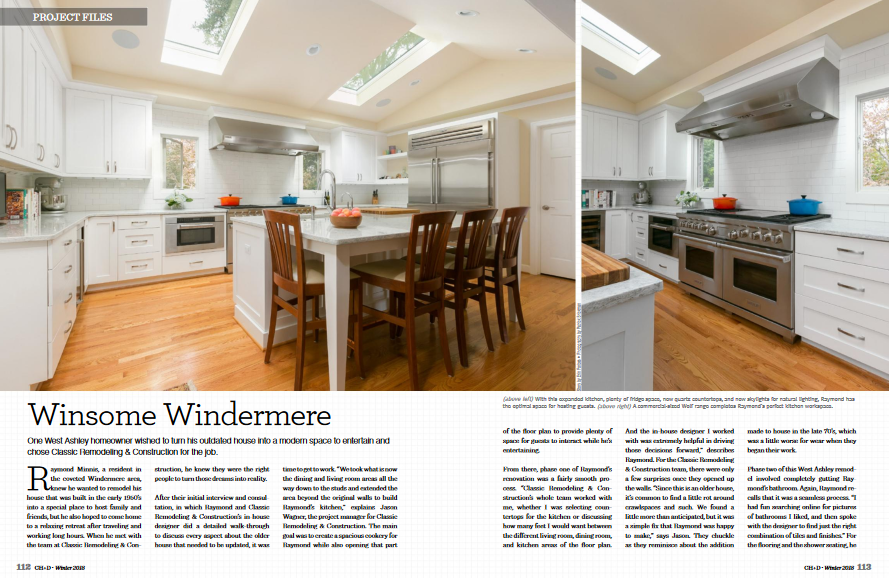 In Charleston Living we feature another West Ashley project where the owners wanted to update the kitchen in their 1957 home, but wanted to retain the character and charm of the space. We accomplished that by keeping a wood cabinet with the same feel as the originals, but with a more modern design.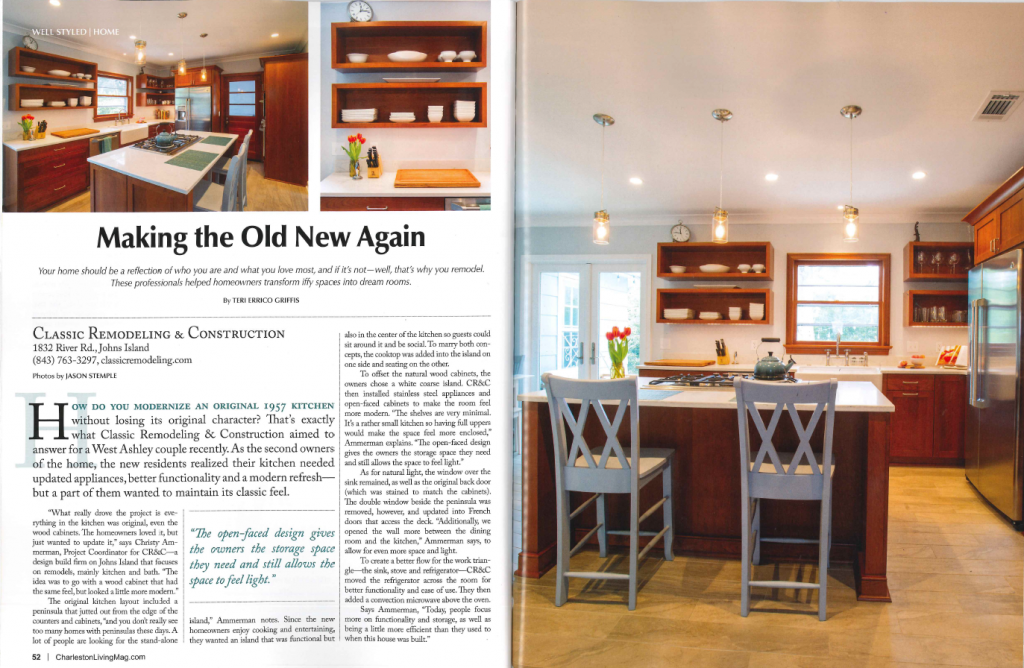 The full articles are available in the current issues of Charleston Home+Design and Charleston Living Magazine. For more photos of these Classic Remodeling kitchens and other projects, you can visit our online portfolio or check us out on Houzz.