Now that winter is finally over and spring is here, it's time to head outside to prep your home for the coming summer. Here are our top 6 home improvement projects for spring.
Gutters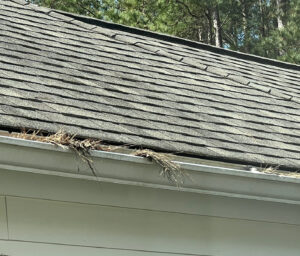 Falling leaves and rainy weather can leave your gutters clogged. This is a relatively simple DIY project that only requires a ladder and some elbow grease. Spring is a great time to remove all of the debris from your gutters to ensure they are doing their job properly. You can also invest in gutter guard systems to help keep the debris out, and save yourself the time and work next season.
HVAC
Now is the time to get your HVAC system checked out, to ensure no repairs are needed. Once the summer months hit, not only do you run the risk of being without A/C if your system goes down, you may also have difficulty finding a technician with availability.
Roof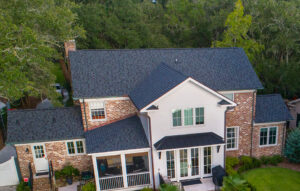 Spring is a great time to get out and inspect your roof for any damage or needed repairs. If you see visible damage, call for a repair as soon as possible. Taking care of any minor issues now can prevent major issues down the road. Need a new roof? Roof replacements are a great investment that can increase the value of your home. According to the 2023 Cost v. Value report from Remodeling Magazine, you can typically recoup about 70% of the cost of your new roof.
 Door and Window Screens
Inspect windows, doors, and screened porches for any screen damage. Ensuring there are no rips or tears will help keep those pesky flies and mosquitos out! You may be able to fix small tears yourself with just a few simple tools. For larger repairs or replacements, reach out to a professional.
Deck/Patio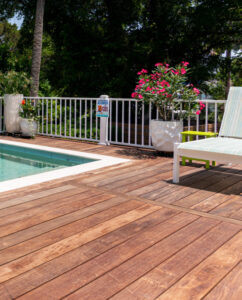 Head on outside to inspect your existing deck/patio for necessary repairs. Now is the time to replace boards, restain decks, or powerwash patios, so that your outdoor spaces are in tip-top shape and ready to enjoy for those summer family BBQs.
Windows and Doors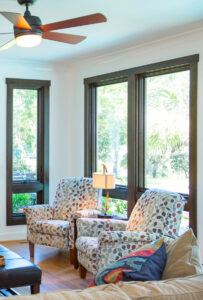 Charleston summers can be brutal, so ensuring your home is energy efficient and properly sealed is essential. Check all of your windows and doors to ensure they are weather-tight to help keep the cool air in and energy costs down.
We know the temps rise quickly here in Charleston, so don't delay! Get outside and tackle these 6 home improvement projects before the heat becomes unbearable. Keeping up on maintenance and repairs throughout the year can help you avoid major, costly repairs in the future.