It's that time of year again! While everyone else was getting ready to celebrate the start of the holiday season we were been busy getting ready for our annual client appreciation party.
Each year, just before Thanksgiving, we gather together with past clients and friends to say thank you and show our appreciation for those who continue to call on us for their home remodeling needs and recommend us to their friends and family.
This year, we were thrilled to host our event at the American College of the Building Arts. Their courtyard provided the perfect setting for our evening. We even wrangled a few student volunteers to offer tours of the college to our guests, which really gave some great insight into the value of the programs offered by the College and how important those skills are to our community – especially here in Charleston!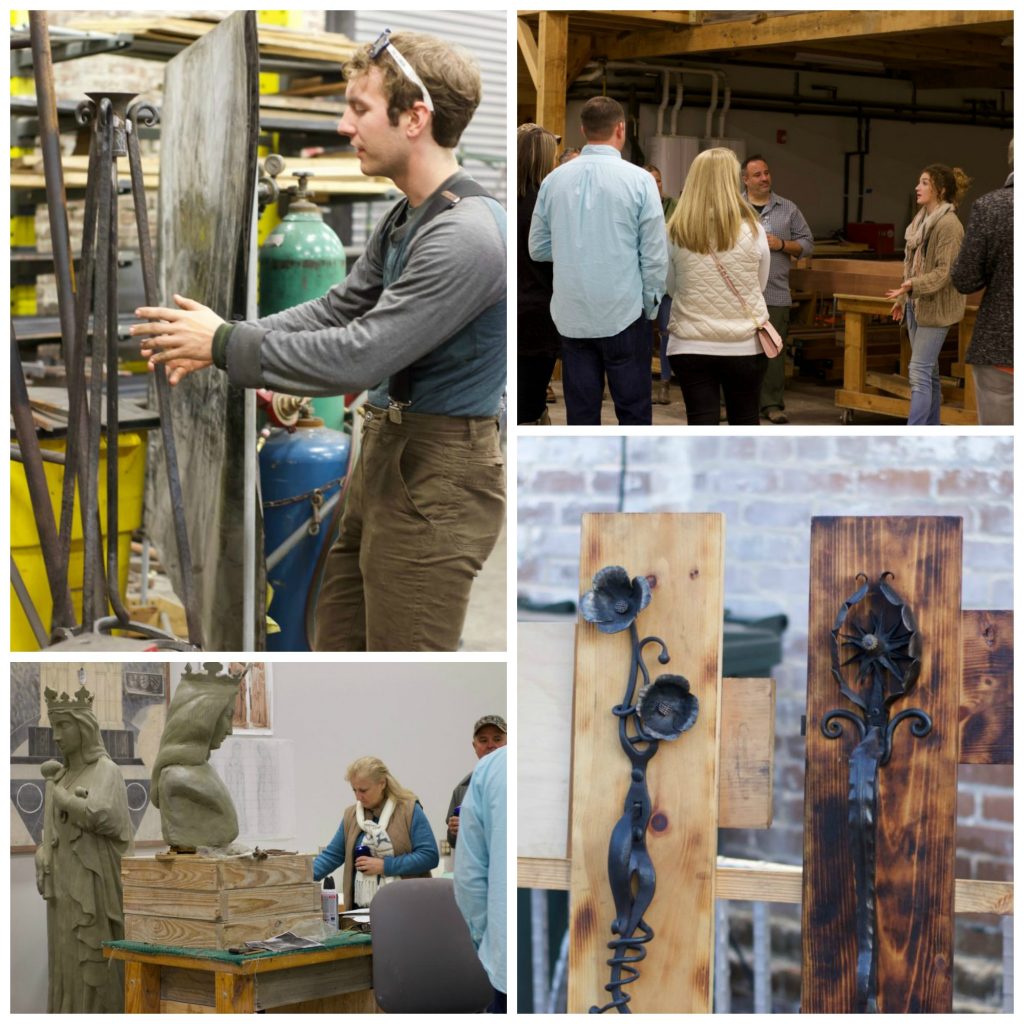 Our entertainment for the evening was provided by local band, Salt Water Renegades. They kept our toes tapping while we dined on the delicious food, courtesy of Harvest Catering. They served up a great spread this year – everything from steamed oysters to BBQ chicken flatbread and sausage gumbo with grilled pimento cheese sandwiches. We even had a few fresh crabs make their way to the table!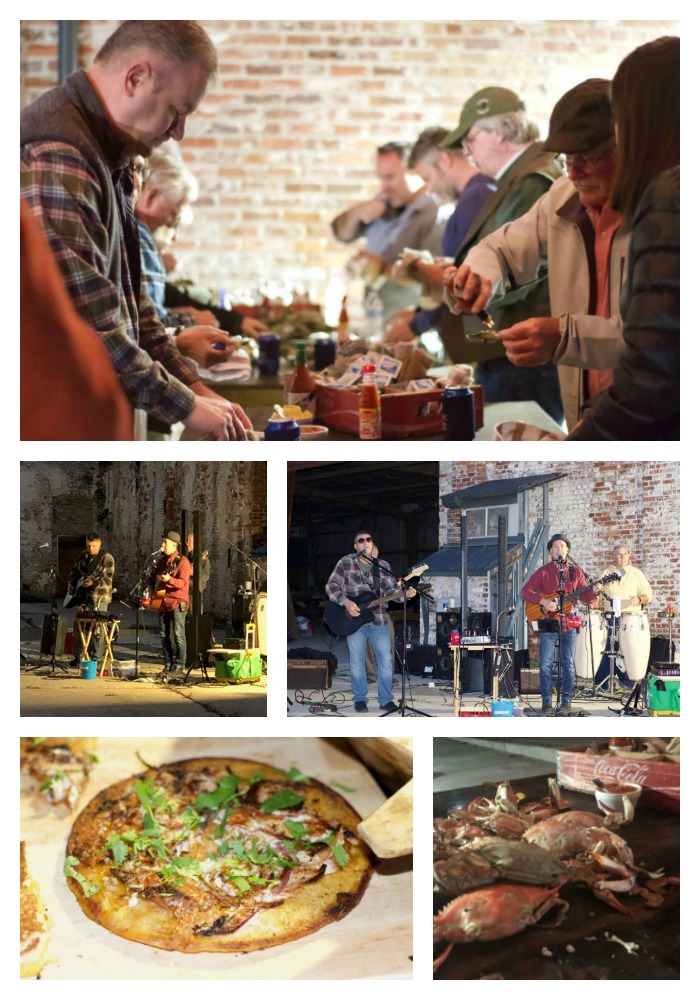 As always, we enjoyed a wonderful evening of catching up with some of the wonderful people we've had the opportunity to work with over the years. We hope everyone has as much fun as we did!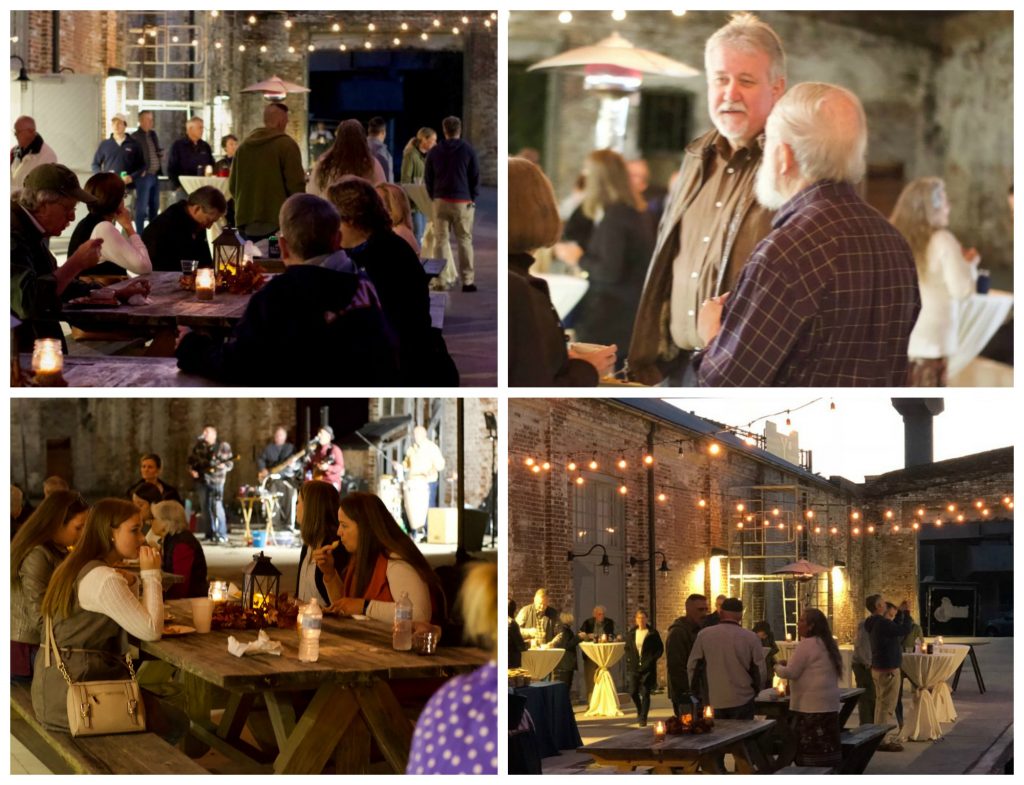 Before we dive into Thanksgiving celebrations with friends and family, the Classic family likes to kick-off the season by setting aside an evening to give thanks to our clients who have supported us all these years. So on Saturday, November 18 we invited many of our past and present clients to join us at McLeod Plantation for our annual client appreciation party.
The weather couldn't have been more beautiful – a nice fall-like evening with temperatures in the mid 60s – as many of our guests enjoyed a tour of McLeod, offered by the staff of Charleston County Parks & Recreation Commission.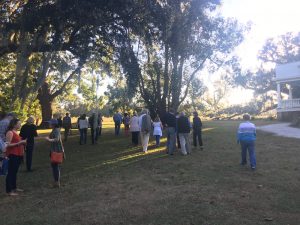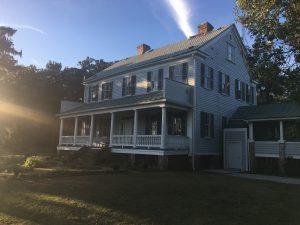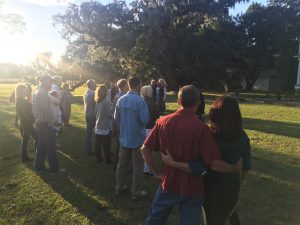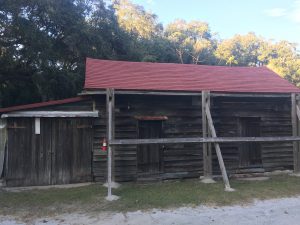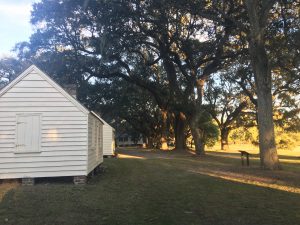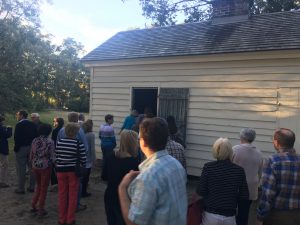 Once the tours concluded, guests made their way across the street to the Pavilion, where we were waiting with food, music and drinks – ready to have a good time!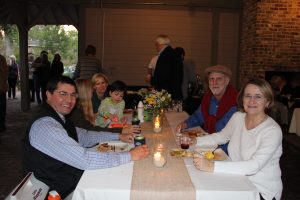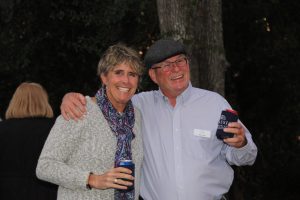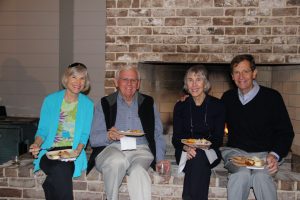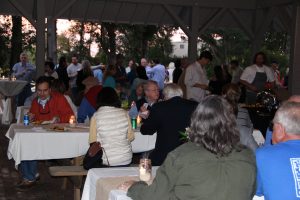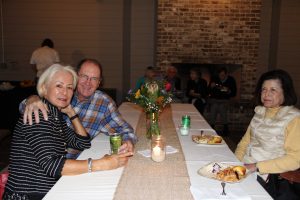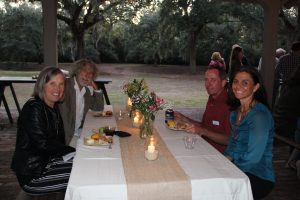 Our delicious spread, which included oysters, chicken and sausage jambalaya, cornbread, and deviled eggs was provided by Harvest Catering, while music by Mark Jackson entertained us throughout the evening.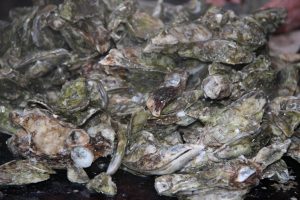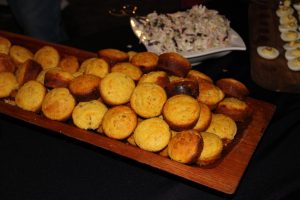 Thanks to all of our clients who were able to join us for the evening. We hope you had as much fun as we did! And thanks, as always, for choosing us for your home remodeling needs. We look forward to seeing everyone next year!
On Saturday, November 12, we once again had the opportunity to enjoy an evening of great food, music and company as we hosted our 6th annual Client Appreciation Party.
Trying out a new venue, we came together at the James Island County Park for a fun-filled evening as we caught up with some of our past clients and got to know some of our current clients a little better.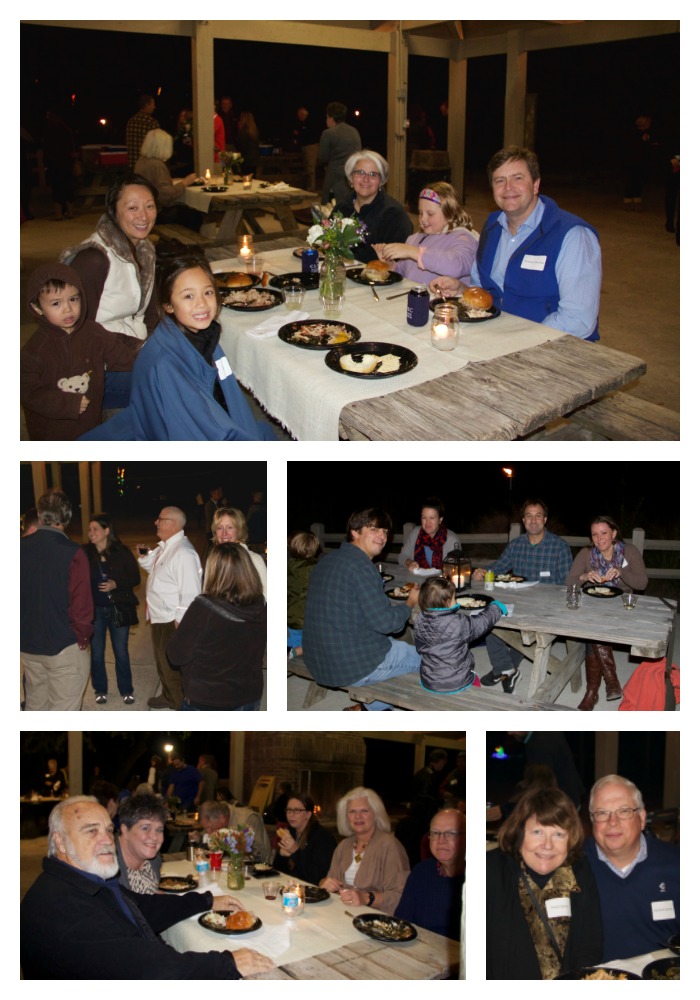 The weather was magnificent and cooler temperatures made it a perfect night for enjoying a little fireside chat while we enjoyed live music, courtesy of MarkShuler.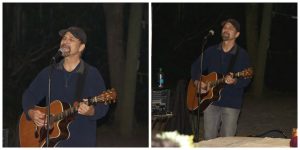 The menu did not disappoint either. Special thanks goes out to Chad Shores and his crew at Finz Bar who provided all of the food for the evening, which included a whole hog (which he smoked for 24 hours and boy was it delicious!), cole slaw, baked beans and collard greens. And of course, what's a Classic party without some local oysters.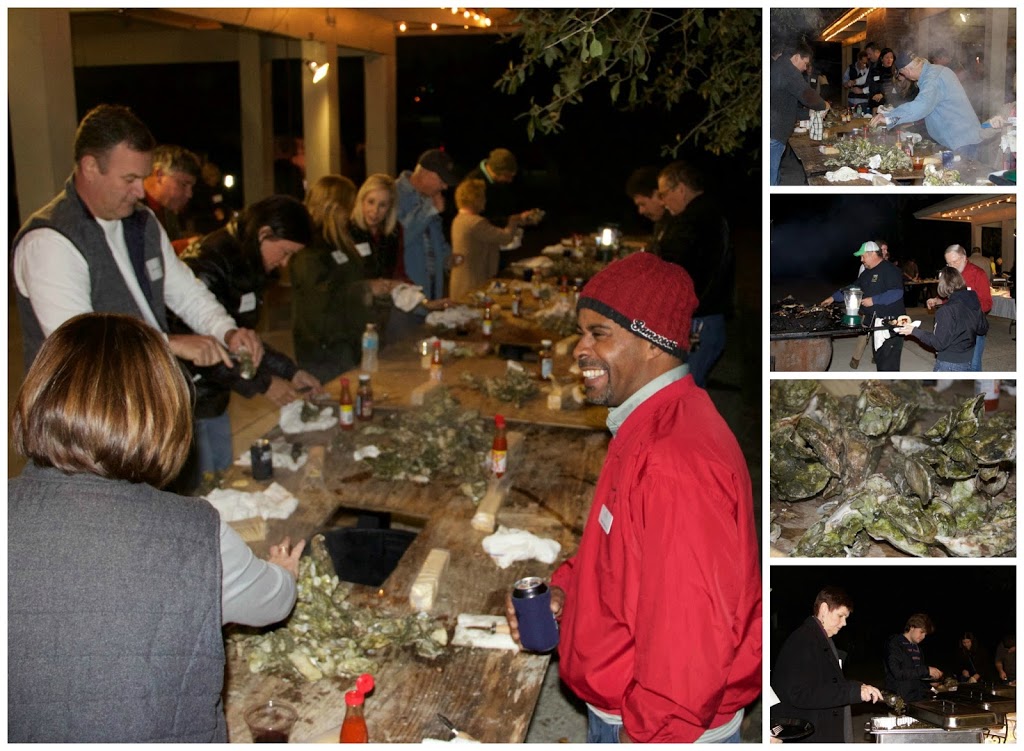 Thanks to everyone who was able to join us this year. We hope you had as much fun as we did and we can't wait to do it again next year!
Until then…Happy Holidays!