Want to know what we've been up to? Check out the latest issues of Charleston Home + Design magazine and Charleston Living Magazine! Classic Remodeling kitchens were recently featured in both publications.
The Charleston Home + Design feature showcases a West Ashley home where we demolished an outdated, unused enclosed porch to make room for the new kitchen addition, and updated the living/dining areas and master bath. This new space has a more modern feel and is perfect for doing lots of entertaining!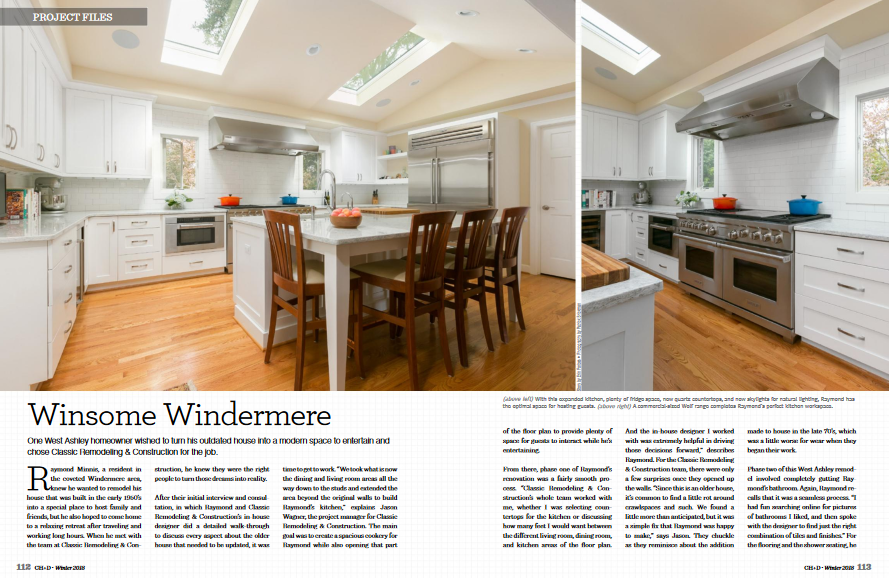 In Charleston Living we feature another West Ashley project where the owners wanted to update the kitchen in their 1957 home, but wanted to retain the character and charm of the space. We accomplished that by keeping a wood cabinet with the same feel as the originals, but with a more modern design.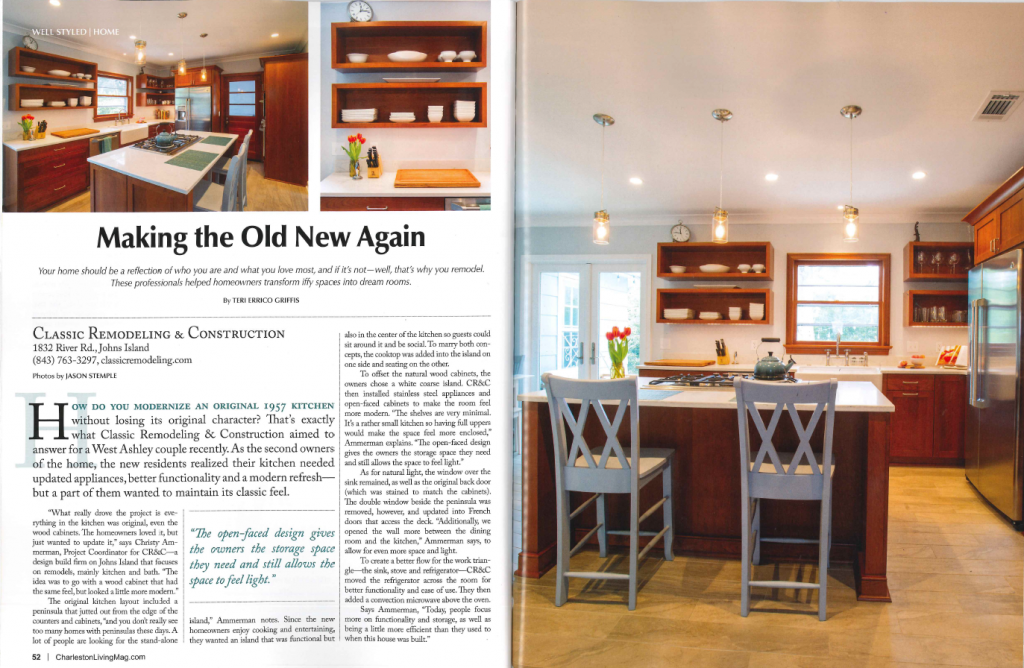 The full articles are available in the current issues of Charleston Home+Design and Charleston Living Magazine. For more photos of these Classic Remodeling kitchens and other projects, you can visit our online portfolio or check us out on Houzz.