Classic Remodeling was recently recognized for excellence in 2 publications. Qualified Remodeler has included Classic in it's top 100 in their recent customer satisfaction report. Additionally, and more locally, Charleston Living Magazine has awarded Classic their Best of the Best award for Kitchen/Bath Remodeling.
Qualified Remodeler's Customer Satisfaction Report – Top 100
Qualified Remodeler is a remodeling trade publication that was launched in 1975. Their mission is to provide industry relevant business education and information to their readers. For the last 7 years, they have collaborated with GuildQuality, a third-party customer satisfaction surveying company, to put out their annual Customer Satisfaction Report. The report attempts to answer the question "what does good customer service mean to today's remodeling clients? and identifies those traits that homeowners consider most important when working with a remodeling professional.
As part of their report, they also highlight their top 100 customer service leaders. Classic Remodeling has, once again, been included as part of their top 100 list. Feel free to check out our profile, included as part of Qualified Remodeler's report, to see how we've been handling some of the recent challenges facing the remodeling industry.
Charleston Living Magazine's Best of the Best Award
Each year, Charleston Living Magazine invites readers to vote for their favorite local businesses in a variety of categories. These categories range from best restaurants and shopping to best services and attractions. Results of their "Best of the Best Awards" are announced in their July/August issue where you can find a complete rundown of the winners in each category. For the 9th consecutive year, Classic Remodeling has been named the Best Kitchen/Bath Remodeler in Charleston. Being a local award, voted on by local residents, makes this award very meaningful to us!
This year has been more challenging than many of us expected.  Labor shortages, supply chain issues, and rising material prices have required a lot of adjustments to the way we do business. All of it has been in an effort to ensure that we continue to provide the quality and service that our client's expect. While we don't get hung up on the accolades, we do see this recognition as one measure of whether or not we are succeeding in delivering on our promises. For those that continue to vote for us, or complete project surveys, we thank you for your feedback! Your recommendations are vital to our business!
Classic is thrilled to announce that we're the recipients of 2 awards recognizing our customer service and craftsmanship.
Earlier this year, Classic was recognized as a Guildmaster winner by GuildQuality. GuildQuality is a third-party customer satisfaction surveying company focused exclusively on the building industry. In order to qualify for the Guildmaster, GuildQuality members must meet the required survey response rate (based on volume) and receive a recommendation rate of at least 90%. Classic has received the Guildmaster award 15 consecutive times. We are one of only 6 companies nationwide to receive this recognition each year since the awards began.
This month, Classic was also named Best Kitchen/Bath Remodeler by Charleston Living Magazine. The Magazine's "Best of Charleston" awards are calculated by open ballot votes and winners are announced in their July/August issue. This is our 6th consecutive "Best of Charleston" win.
We appreciate everyone who has taken the time to provide feedback and nominate us for these awards. We pride ourselves on providing exceptional customer service and delivering quality craftsmanship on every project, no matter how large or small.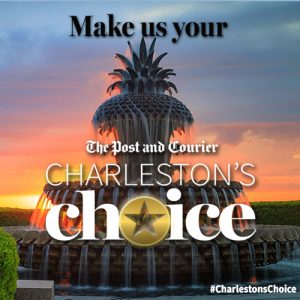 Speaking of awards, we're currently in the running for the Post & Courier's "Charleston's Choice Awards" in the categories of "Best Home Remodeling Company" and "Best Bath and Kitchen Remodeling Company". If have a moment we'd love it if you'd cast your vote for Classic! You can do so here. Voting ends July 24!
Want to know what we've been up to? Check out the latest issues of Charleston Home + Design magazine and Charleston Living Magazine! Classic Remodeling kitchens were recently featured in both publications.
The Charleston Home + Design feature showcases a West Ashley home where we demolished an outdated, unused enclosed porch to make room for the new kitchen addition, and updated the living/dining areas and master bath. This new space has a more modern feel and is perfect for doing lots of entertaining!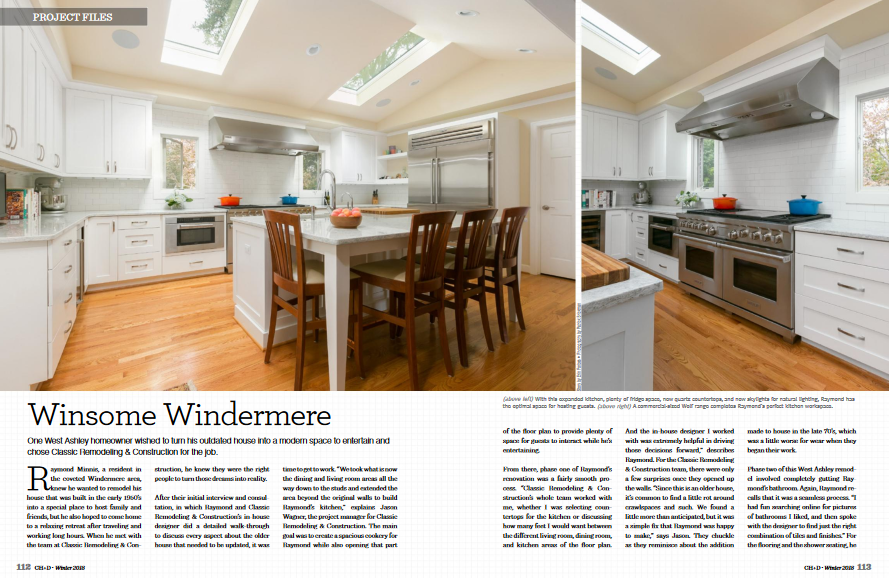 In Charleston Living we feature another West Ashley project where the owners wanted to update the kitchen in their 1957 home, but wanted to retain the character and charm of the space. We accomplished that by keeping a wood cabinet with the same feel as the originals, but with a more modern design.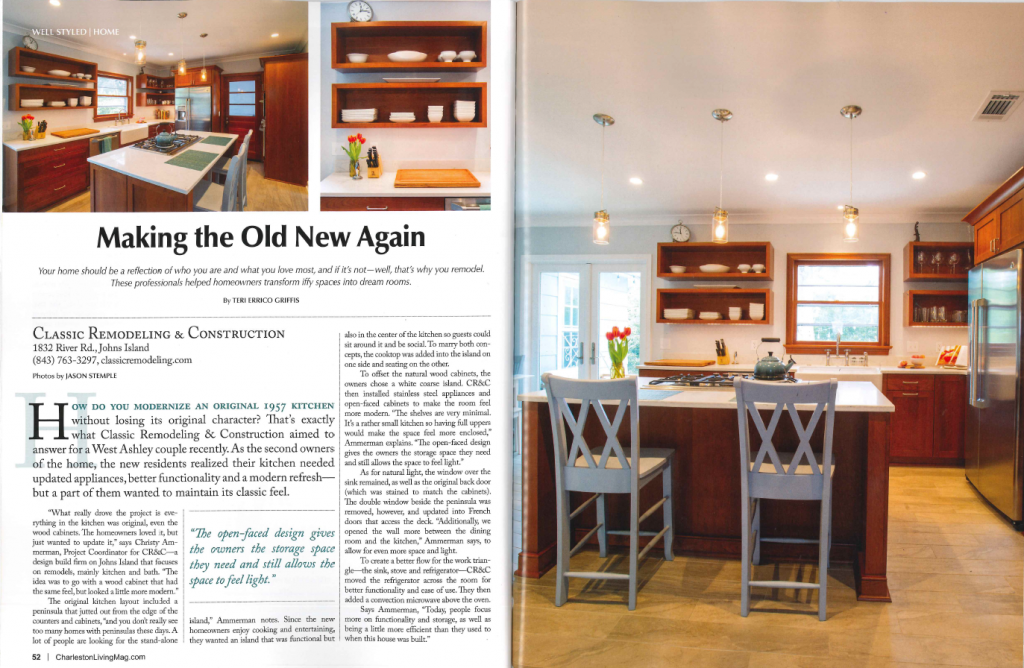 The full articles are available in the current issues of Charleston Home+Design and Charleston Living Magazine. For more photos of these Classic Remodeling kitchens and other projects, you can visit our online portfolio or check us out on Houzz.