Now, more than ever, I'm sure many of us are looking for our own little escape; some "alone time" away from the kids you've been homeschooling all day, or the spouse/significant other/roommate you've been with 24/7 for the last month. When you can't leave home and need to escape, create a spa at home! A space where you can relax, meditate and enjoy a little peace and quiet – even if it's just for a few minutes.
Classic is ready to help you turn your ho-hum bathroom into a luxurious retreat. We can design an oversized walk-in shower or elegant stand-alone bathtub where you can soak your troubles away. You can add things like heated floors to soothe you or integrated home automation so you can pipe in relaxing music, control the lighting or even the water temperature. We can make all of those things a reality for you, creating your own little piece of heaven right in your own home.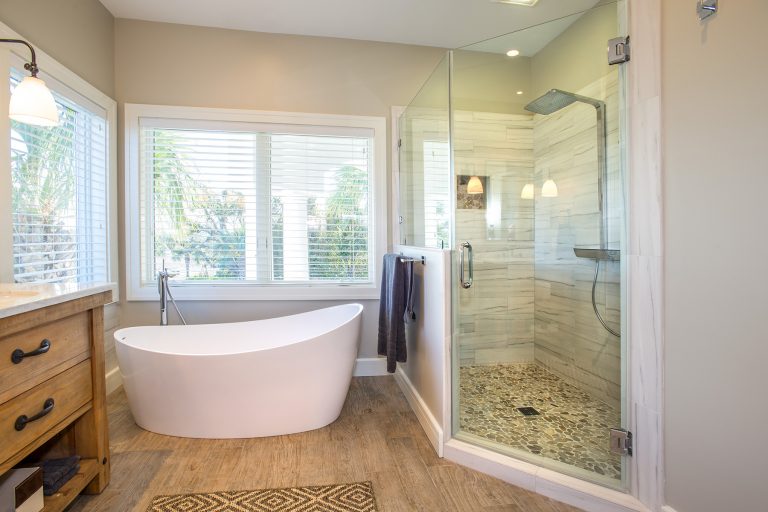 However, if the timing's not quite right for a home renovation, we do have a few tips to help you create a relaxing bathroom escape right now!
Clear out the Clutter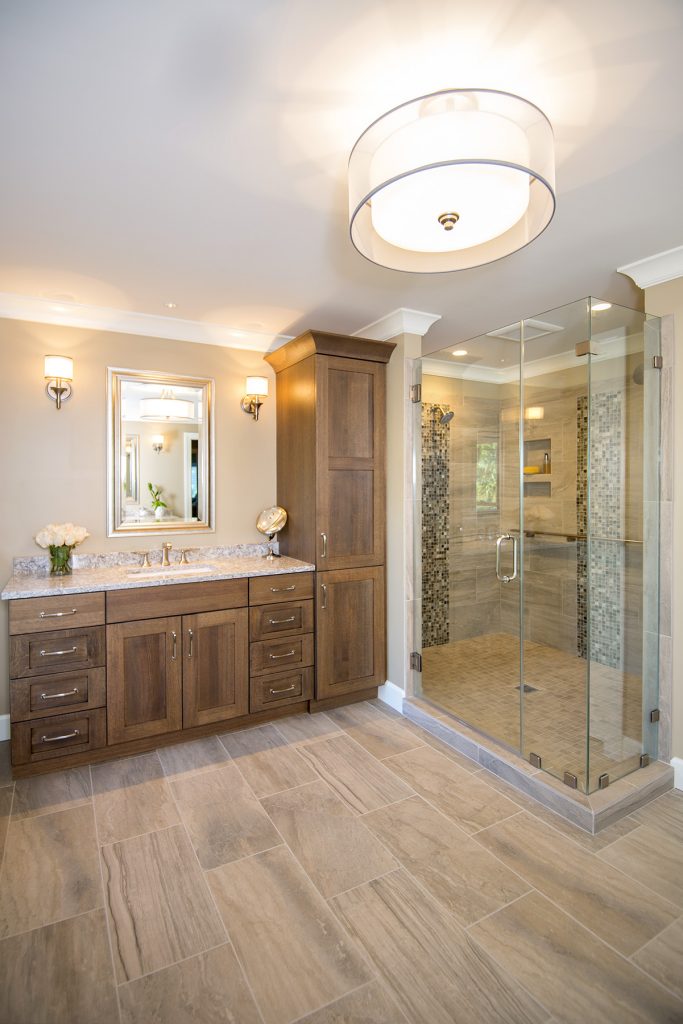 It's really hard to relax in a space where the laundry has piled up in the hamper and bath products are strewn across the vanity. The first step in creating a soothing place to escape is to clean it up! Get things off the floor and take all the "stuff" off the countertops. Create a tidy space so that the mess doesn't take up unnecessary mental space.
Bring the outdoors in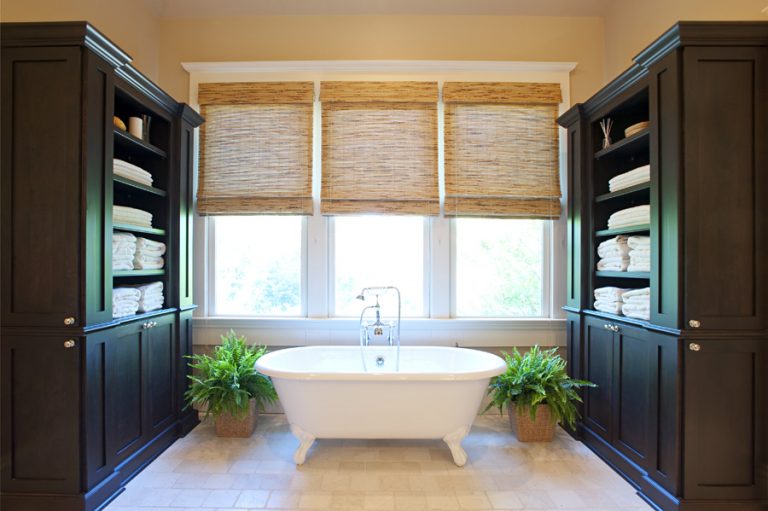 Add a little nature to the room by bringing in fresh flowers or house plants. Live plants help to create a healthy environment and help create a more comfortable, tranquil space.
Upgrade your shower head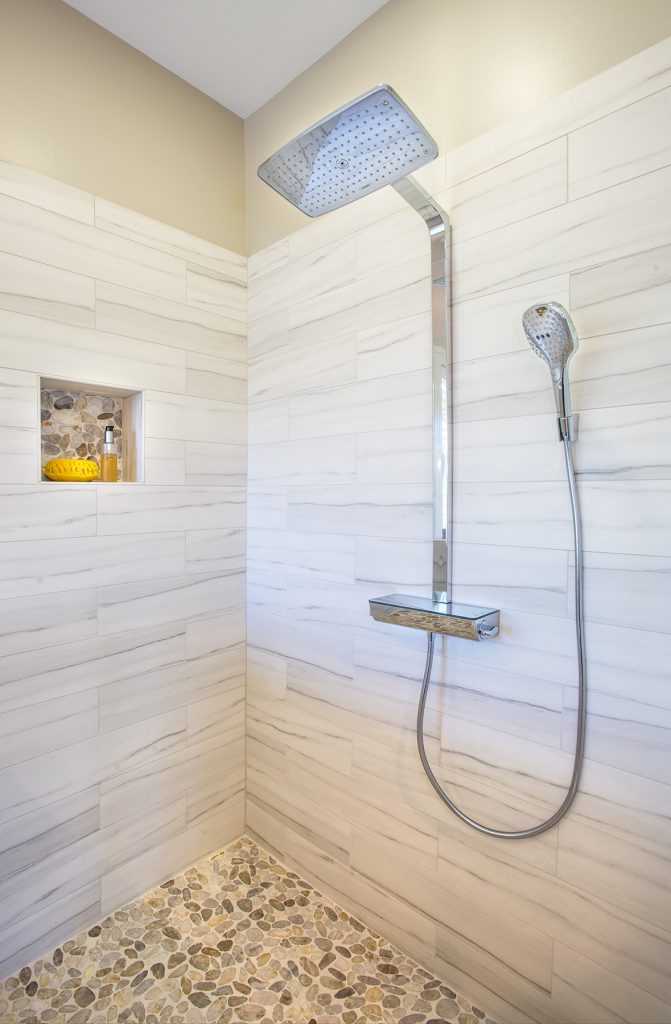 Indulge in a relaxing warm shower by switching out your standard shower head for a rain shower head or massaging shower head. This is an easy, inexpensive upgrade you can do on your own. No professional required!
Add a shower seat or bench to the shower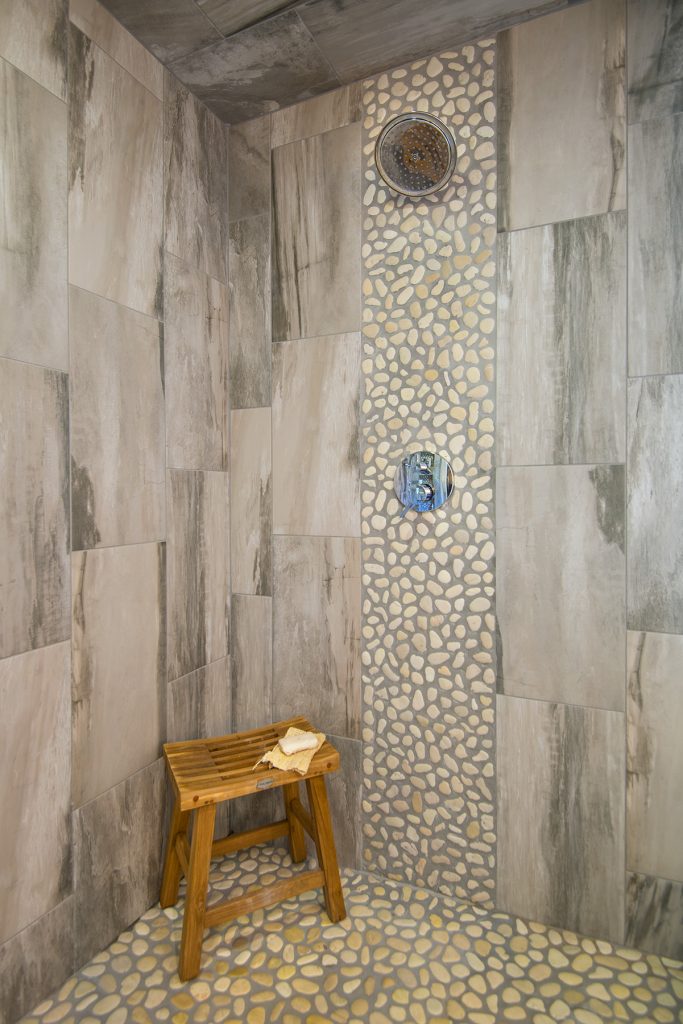 While we love a beautiful, built-in bench seat, if you aren't renovating right now you can still order a seat from Amazon or your local home improvement store. It will still enhance your shower and help to create a more relaxing experience.
Set the mood
If you don't have dimmable lights and built-in sound just yet, set the mood with your favorite scented candles, a bluetooth speaker and your favorite playlist. If you've got them on hand, essential oils can also enhance the experience.
So while we're all "sheltering at home" and enjoying all of the togetherness with our families, there are still ways to escape and enjoy a few quiet, relaxing moments. Create your own escape and when this is all over, give Classic a call and let us design and build the master bath of your dreams!