The Centers for Disease Control and Prevention lists unintentional falls as the leading cause of non-fatal emergency room visits among all ages. Unfortunately, the bathroom can be the most dangerous room in the house, especially for children and elderly adults. Since January is National Bath Safety month, this is the perfect time to think about a few ways to make your bathroom safer for you and your family. Some of these are easy, do-it-yourself tips, while others may require the help of a professional remodeler.
Make sure you have adequate lighting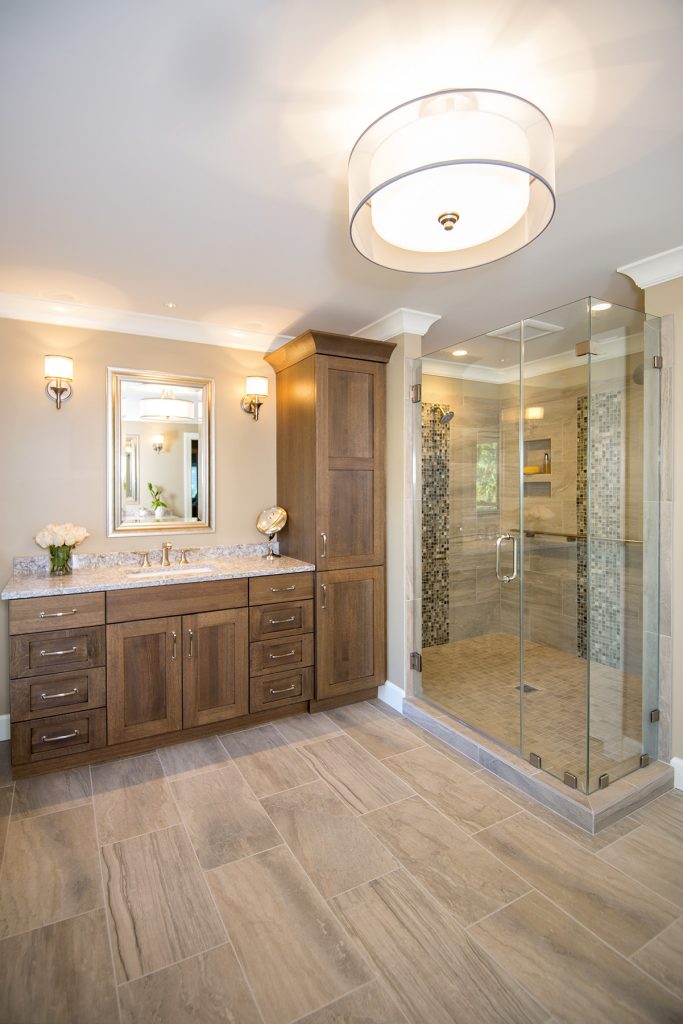 Light fixtures are a great way to have some fun with your design of your room. But your lighting should also be functional. Vision issues can increase your fall risk, so make sure you have plenty of light in your space. Consider decorative lighting for vanity areas as well as can lights for the room and shower areas.
Install a walk-in shower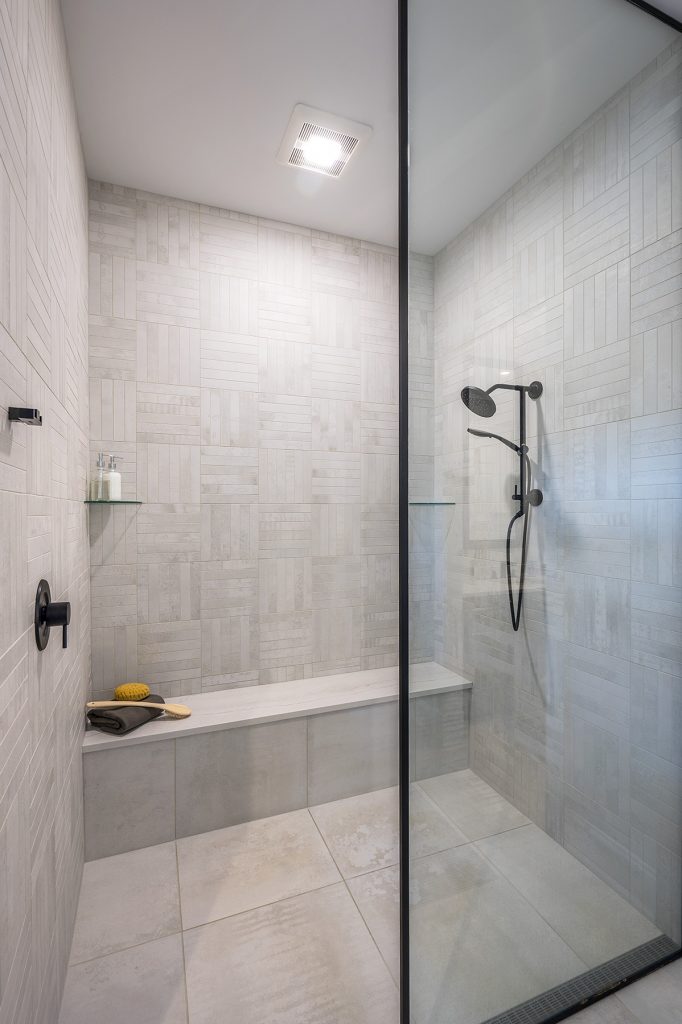 As we age, stepping in and out of a shower or bathtub can leads to an increased possibility of suffering a fall. With a curbless shower the trip hazard is eliminated!
Add grab bars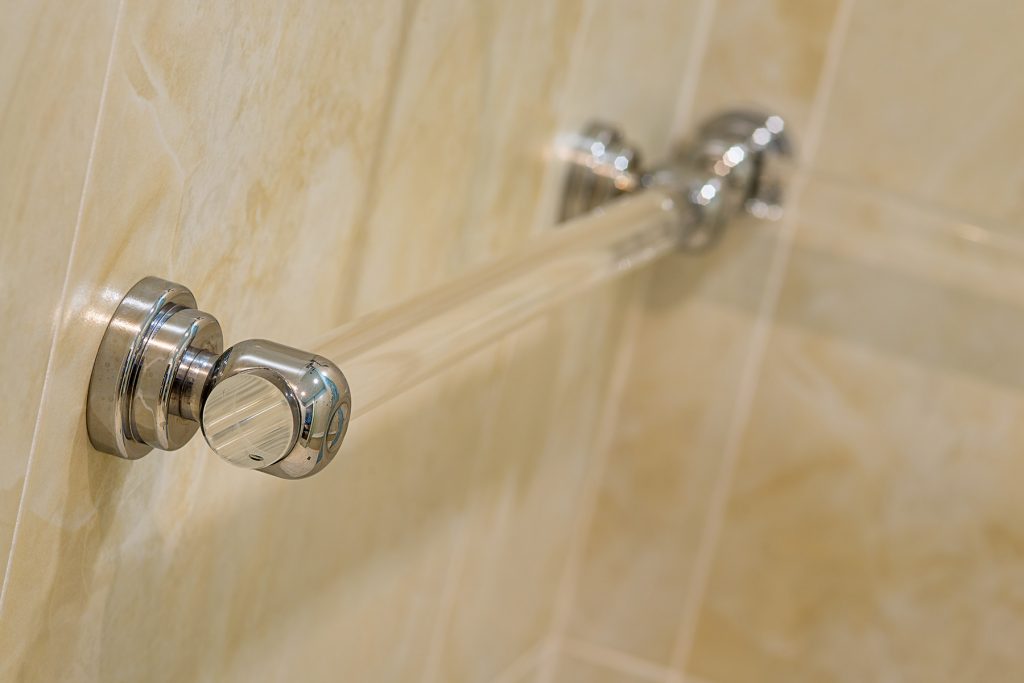 Grab bars instantly provide a way to keep your balance and assist you with standing or sitting. Gone are the days of ugly, bulky commercial-grade grab bars. There are a number of beautiful designs on the market now that will enhance the aesthetic in your bathroom while also providing added safety.
Use a shower seat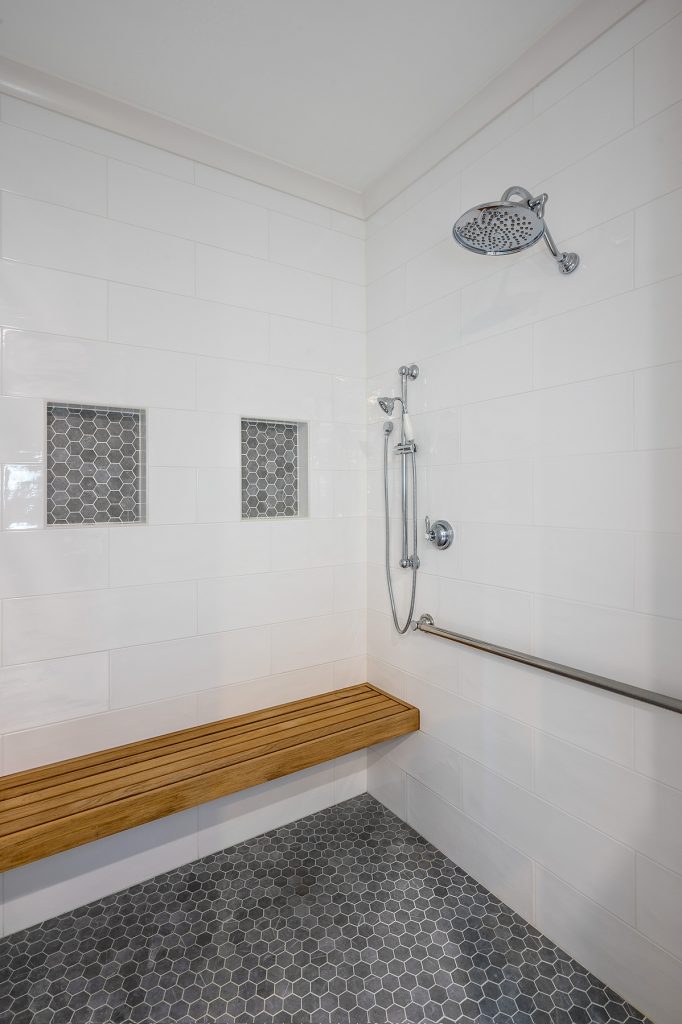 Whether you want to include a beautiful, built-in shower bench or add an after-market shower seat there are lots of possibilities. 
Maybe you aren't quite ready to tackle a remodel of your bathroom? If not, here are a few things you can do yourself to improve the safety of your bathroom.
Install a no-slip mat.
This is an easy an inexpensive way to improve the safety in your shower or bathtub quickly.
Keep commonly used items within reach.
Everyday items like shampoo, conditioner, and soap should be easily accessible. Reaching and twisting to get to something can increase the risk of a fall.
Keep the bathroom free of obstacles.
By keeping the floors clear those late-night trips to the bathroom are safer. You can also consider adding nightlights to help illuminate your way.
Whether you have been thinking about remodeling or just want to find ways to make your bathroom safer, these tips can help you decrease the risk of a bathroom fall. Check out our bathroom portfolio for some more ideas!