August 8, 2010
Lead EPA Reugulations Embraced by Classic Remodeling and Construction, Inc.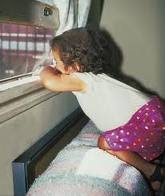 New EPA regulations are now in place for dealing with homes containing lead-based paint.
No More "Business as Usual". A new, federal law went into effect in April that will mandate the way remodeling contractors do business.
The EPA developed what is known as RRP, or Renovate, Repair and Paint Act. It applies to all homes built before 1978 that risk disturbing lead-based paint during repairs, remodeling or painting activities.
Remodeling firms must now be certified and their employees must be trained in lead-safe work practices. Please be sure that anyone hired to work on your pre-1978 home be certified by the EPA and has fulfilled the mandatory training requirements.
Classic Remodeling and Construction, Inc. in Charleston, SC has been certified by the EPA and has Certified Remodelers on staff that have completed the training.

We are certified to test the paint in your home prior to starting any remodeling project, to determine if your home has lead-based paint and would fall under the RRP guidelines.
According to the EPA, about half of the homes built before 1978 have lead-based paint. The likelihood of finding lead-based paint increases with the age of the home.
The program includes three steps:
1. Pre-education for the home's occupants
2. Training and certification for contractors
3. Lead-safe work practices:
a. Contain the work area
b. Minimize dust
c. Clean-up thoroughly
Lead can be dangerous to both adults and children. Rember to hire a certified lead professional. Not only is that the law but it will help protect you and your family!
Follow us at /
Your locally owned specialists in:
home renovations
remodeling projects both large and small
home repairs
remodels to outdoor spaces