April 18, 2022
Classic Remodeling Wins Guildmaster with Highest Distinction Award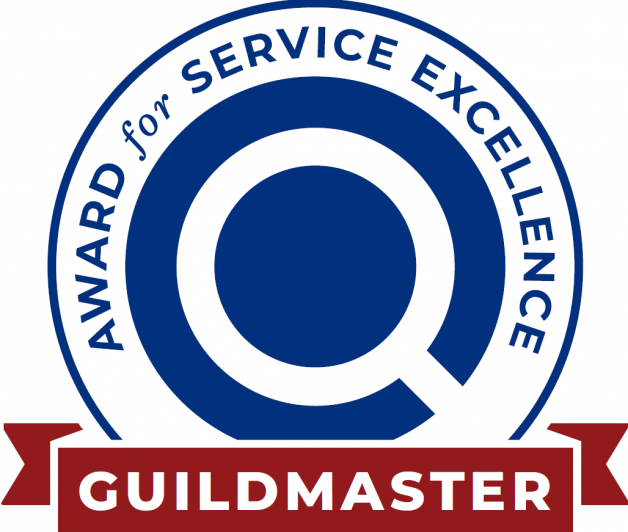 We are thrilled to announce that Classic Remodeling has won the 2022 Guildmaster with Highest Distinction Award for customer service.  Out of nearly 2,000 eligible applicants, Classic Remodeling is one of 400+ businesses within the residential construction industry recognized by GuildQuality for consistently delivering superior customer care. We're so proud of our team for once again achieving this recognition.
Determining Guildmaster Award Eligibility
Each year, GuildQuality reviews thousands of survey responses submitted by customers of Guildmaster candidates. They consider two primary metrics for each candidate: the percentage of customers who would recommend the business to a friend and the percentage of customers who responded.
In order to receive the Guildmaster Award, candidates must receive a minimum of 20 survey responses and have at least a 50% response rate. In addition, GuildQuality looks at the recommendation rate for each eligible company. This is the most important qualification metric – exemplary customer service.  The average recommendation rate in the construction industry is 70%. GuildQuality requires a 90% or higher recommendation rate in order to receive a Guildmaster Award.
What is a Guildmaster with Highest Distinction?
There are two levels of distinction in addition to the basic Guildmaster Award. Members with a recommendation rate between 95% and 97.9% receive the Guildmaster with Distinction award. The Guildmaster with Highest Distinction is awarded to companies with a recommendation rate between 98% and 100%. Classic Remodeling achieved a 100% recommendation rate in 2021! In addition, Classic Remodeling is the ONLY company in the GuildQuality network who has received the Guildmaster award each year since it's inception in 2005. That's 17 consecutive wins!
We're so proud of our team! They worked hard to ensure our customers continued to have a great remodeling experience, despite the challenges we've faced as an industry over the last year. Supply chain issues and labor shortages have certainly made our job harder, but our team rose to the challenge!
A thank you goes out to each of our clients who completed a GuildQuality survey. We appreciate the time you take to evaluate our performance. With your feedback we wouldn't be able to call ourselves a Guildmaster with Highest Distinction!