We are pleased to announce that Classic Remodeling has been awarded two prestigious customer service awards for 2017 – Best of Houzz and Guildmaster. Each of these awards rely on client feedback to determine eligibility.
The Best of Houzz award is given annually and is based on several factors, including the number and quality of client reviews submitted to Houzz. Classic has been selected for this honor for three consecutive 3 years.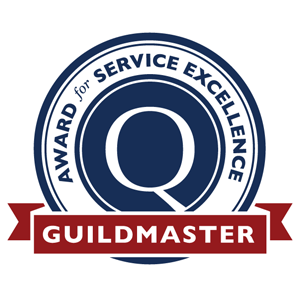 Since 2005, GuildQuality, an Atlanta-based third-party customer satisfaction surveying company, how powered the Guildmaster Award to recognize and celebrate those home building, remodeling, and contracting professionals who demonstrate the highest level of customer service within the U.S. and Canada.  Out of over 600 eligible applicants, Classic Remodeling is one of only about 300 businesses within the residential construction industry recognized by GuildQuality for consistently delivering superior customer care.
To determine who will receive the Guildmaster Award, GuildQuality reviews thousands of survey responses and considers two primary metrics for each candidate: the percentage of customers stating they would recommend the business to a friend and the percentage of surveyed customers who responded. Classic Remodeling achieved a recommendation rate of over 90% from our customers surveyed by GuildQuality. We are also thrilled to note that this is the 12th consecutive Guildmaster title Classic has received. This makes us one of only 6 companies nationwide who have received the Guildmaster award each year since its inception.
We cannot say "Thank You" enough to our clients for consistently recommending Classic Remodeling. Your feedback is key to our success and we appreciate your willingness to share your experiences with others.
Want to hear what others have to say about working with Classic Remodeling? Check out our profiles on Houzz and GuildQuality.
On Saturday, November 12, we once again had the opportunity to enjoy an evening of great food, music and company as we hosted our 6th annual Client Appreciation Party.
Thanks to everyone who was able to join us this year. We hope you had as much fun as we did and we can't wait to do it again next year!
Until then…Happy Holidays!
1. Make Your List
Before you go make a list of the products and services you are interested in. There are so many vendors the temptation to try to see it all may be great. You can end up getting distracted and walk away without getting some of the information you came for.
You may also want to review the list of participating vendors and highlight those you want to be sure you visit. Most home shows will publish their exhibitors list on their websites prior to the show.
There are often special events, including seminars or free consultations, available during the show. Some may require you to sign up in advance to participate. Be sure to note the times and requirements for any of these events you may want to attend so you don't miss out.
This is your chance! Don't be afraid to talk to the vendors. Ask questions about your project; find out if they work in your area, how long they've been in business, ask about their process. This is a great opportunity to get a feel for the professionals' capabilities and the culture of the business. This initial conversation can provide great insight into whether they will be a good fit for your needs.
Take brochures and business cards from vendors you might be interested in working with. Jot down notes on the back about anything that stood out to you during your conversation. After you get home this can be a great way to recall which vendors you want to reach out to, especially if you've talked to multiple vendors offering the same product or service.
With a little bit of planning you can use your time efficiently and maximize the value that attending a home show can provide.
In a business where referrals are essential to our success, we are consistently working to ensure our clients have a great remodeling experience and want to share that experience with others. We've been fortunate that so many have willingly participated in reviewing our company, garnering some public recognition for our both the quality of our work and our customer service.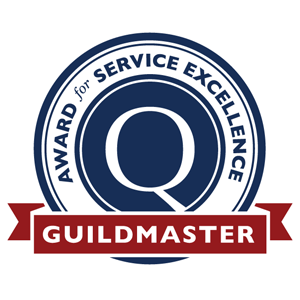 In late June, we were notified that we have once again been named Guildmaster by GuildQuality, a third party surveying company.  The Guildmaster award is granted to those builders and remodelers who have an 80% survey response rate and a 90% satisfaction rating. This marks the 11th consecutive year we've earned the award. We are also among only a small handful of companies nationwide who have earned the Guildmaster title every year since the award's inception.


Most recently, the readers of Charleston Living Magazine named Classic Charleston's Best Kitchen and Bath Remodeler in their "Best of the Best" readers' poll. This marks the third year Classic has been recognized by the readers of Charleston Living. You can see the full list of winners in the July/August issue, on newsstands now.
We pride ourselves on excellence and are honored that our clients continue to recognize us for providing quality construction and superior customer service. Thanks for your continued confidence in Classic Remodeling!
We have the answer for you….call Classic!
When we take on a remodeling project, our in-house designers guide you through the selections process and eliminate much of the guess work for you. Check out our latest video and learn how Classic can help you navigate the design and selections process.
If you've never been through a remodel before, the prospect can be daunting. You might be hesitant to dive into a renovation, not knowing what to expect.
At Classic Remodeling we go to great efforts to ensure that the remodeling process is as stress-free as possible and that the end result is a highly satisfied client and a beautiful home. But don't just take our word for it. Check out our latest video, as we followed one Classic project from start to finish and hear first-hand what you can expect from a Classic Remodeling project.
It's fall again and that means it's time for our annual Client Appreciation Oyster Roast!
Despite the torrential rains and horrible flooding across the Lowcountry a couple of weeks earlier, the skies cleared just in time for our annual gathering at the St. Johns Yacht Harbor. The weather was perfect and we enjoyed a great evening on the deck with delicious oysters from Charleston Oyster Company, food and bar service by Duvall Catering and of course the wonderful company of many of our clients – past and present.
Thanks to everyone who attended this year's event and we look forward to seeing you next year!
Classic Remodeling's Kitchen and Bath Specialist, Krista Scheider, shares some of the trends she's seeing in bathroom remodels this year.
Bathroom remodels (along with kitchens) have been one of the most requested renovation projects we've seen this year. These projects offer a great return on your investment (according to the 2015Cost v. Value Report, you can generally recoup about 70% of the cost of your project). And as more and more people opt to remain in their homes for a longer period of time, they are finding that their needs for a functional and luxurious master bath have changed. Here are a few trends we have seen in master bathroom remodels this year:
1. Curbless Showers. This is one of the most popular requests from homeowners. A curbless shower makes the space feel larger and gives it cleaner lines. It's also very important if you are considering universal design elements for aging in place (see trend #3 for more info on this).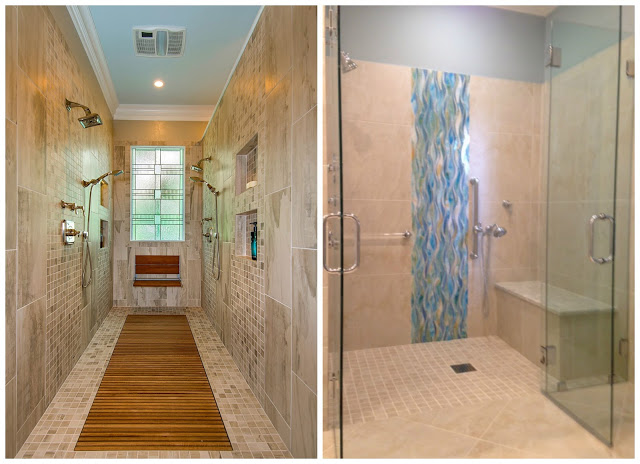 2. Free standing tubs and/or large showers.Gone are the days of the garden tub and the tub/shower combo. Today most homeowners are opting for a large walk-in shower and free standing tub. Some are eliminating the tub altogether and going strictly with a shower. While in the past many thought this would hurt resale values, these days it's more about efficient use of space and Americans tend to take fewer baths than in past years. So don't feel bad about forgoing the tub!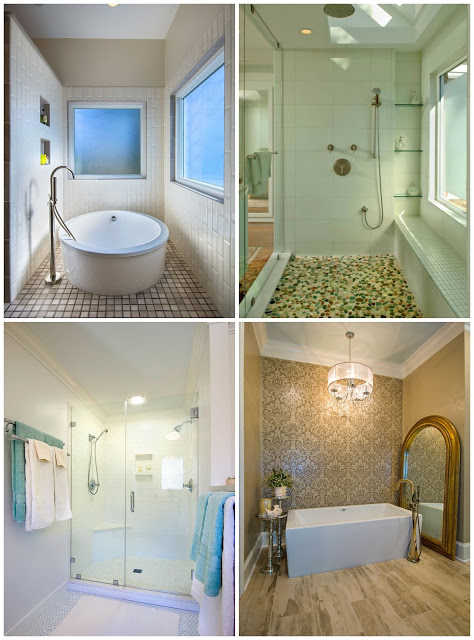 3. Aging in Place. As we go through the design phase we often think about how our clients' needs may change as they age and we try to plan for those needs. This may including thinking about installing a curbless shower, strategically placing grab bars, or installing bench seats in showers. With a wide range of products available, they are much easier to integrate into the design. From faucets and towel bars to shelving and soap dishes, these elegant fixtures provide discreet support, making them both beautiful and functional.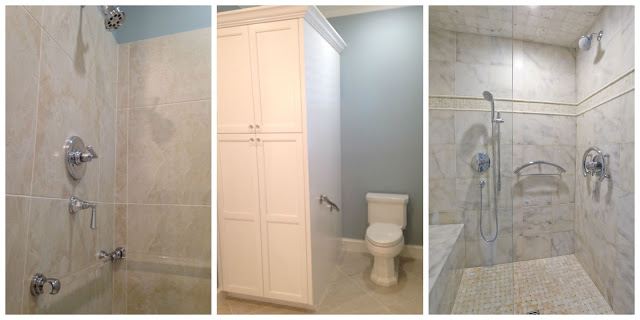 4. Toilet Room. As often as the design allows, we try to incorporate a separate toilet room or toilet and shower room into each space. Not only does this help eliminate the toilet as a focal point in the room, it also makes the master bath much more accommodating for two people to use at the same time.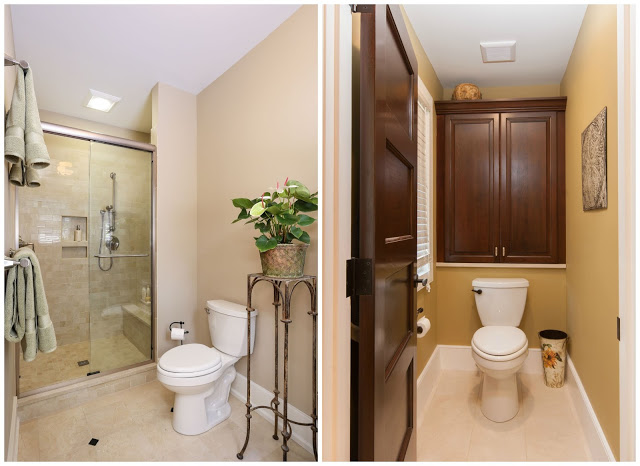 5. Double Vanities. You'd be surprised how many homes in our area do not have a double vanity in the master bath. This has become a must-have design element and there are several ways to work them into a space. We've done the standard single countertop with double sinks where space allows. When space is tight there are other options such as separate vanities or back-to-back vanities. As a design-build firm we can get creative and find unique ways to create the space of your dreams.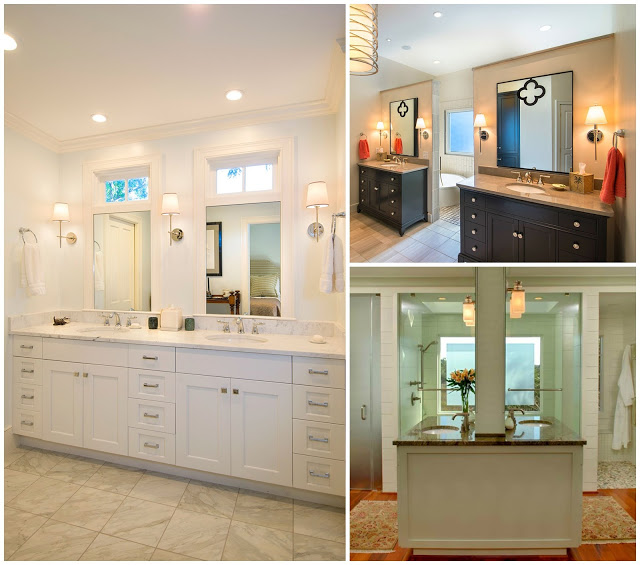 Check back soon for Krista's top 5 trends in kitchen remodels!
We are pleased to announce that we have been awarded a 2015 Guildmaster Award for exceptional customer service. GuildQuality, an independent customer satisfaction surveying company, has powered the Guildmaster Award since 2005 to celebrate service excellence in the building, remodeling, contracting, and home services professions.
Classic Remodeling was selected as one of the over 300 North American builders, remodelers, developers, and contractors recognized by GuildQuality for our superior delivery of customer care. We are one of only 6 remodelers nationwide to receive the award for 10 consecutive years.
Over the past few months, GuildQuality reviewed numerous survey responses submitted by customers of Guildmaster candidates. In granting awards, GuildQuality considers two primary metrics for each candidate: the percentage of customers who would recommend and the percentage of customers who responded. Classic Remodeling achieved a recommendation rate of greater than 90% from their customers, who were surveyed through GuildQuality.
Client satisfaction is of the utmost importance to us at Classic Remodeling. We take great pride in the fact that 98% of our clients over the last 10 years consider themselves clients for life. The GuildQuality survey process allows us to continuously evaluate and improve our service which is vital to our success.
For more on the 2015 Guildmaster Award and qualifications, visit www.guildquality.com.
A few weeks ago, we had the pleasure of celebrating the completion of a whole house renovation with the Kutch family. This renovation completely changed the flow and appearance of the entire home.
The original floor plan was very awkwardly "cut up" into several small rooms. We reconfigured the main living spaces and bedrooms to create a more open concept floor plan. By removing the walls to the original master bedroom, a guest bath and two bedrooms, we were able to create a more expansive master suite with large master closet and spacious master bath as well as a larger space for the kitchen, which was relocated to the back of the house and opened up to the living room. The old kitchen location was converted to a new guest bedroom/home office.
Here are a few before and after pictures of the project:
Kitchen, before:
Kitchen, after:
Master bath, before:
Guest bath, before and after:
We had such a great time celebrating the completion of this project with the homeowners and sharing the new space with their friends and family.
As always, there was a delicious spread of food, including several items prepared by the homeowner. Bob provided one of his signature dishes, pulled pork sliders with blue cheese cole slaw. No one went home hungry!
Ever the perfectionists, even when the job is finished we're still examining, analyzing and discussing techniques and materials used on a project.
Everyone agreed the project turned out beautifully, thanks in large part to the efforts of Mary Todd (l), our design associate on the project and Terry Simon (r), project craftsman.
Another successful project and a wonderful evening spent with some truly hospitable (and fun!) clients.